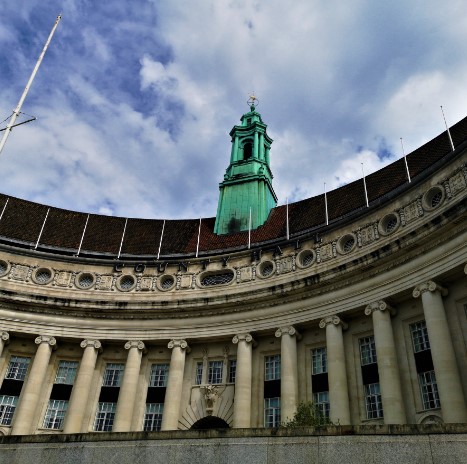 County Hall is located in the Lambeth district on the banks of the River Thames, just at the northern end of Westminster Bridge and in close proximity to other London attractions such as the London Eye, Big Ben and the Houses of Parliament.
County Hall was for many years London's Government House, the seat of the London County Council and later the Greater London Council and the London Education Authority.
The imposing building was designed by the architect Ralph Knott, who gave it an elaborate Edwardian Baroque style in Portland stone. Construction began in 1911 but was interrupted by two world wars. It was completed in 1958.
County Hall today
County Hill is now owned by a Japanese company which has transformed it into an interesting and touristy leisure centre full of cultural and entertainment activities.
It is home to several places of interest such as the London Aquarium, the Dali Universe Museum, the London Film Museum and Namco Station.
It also has a 5-star Marriott Hotel and a large group of restaurants and shops.
Location: Westminster Bridge Road, London, SE1 7PB.
Underground with stops at Waterloo and Westminster stations.
También te puede interesar leer: