Turismo en Tenerife - Tourism in Tenerife
En esta sección queremos dar a conocer los diferentes lugares de la isla. Sus municipios, playas, rutas, hoteles, parques de ocio, etc. Todo pensado para que puedas planificar tus vacaciones y tiempo libre, disfrutando de todo y sin perderte nada.
In this section we would like to introduce different parts of the island. Its boroughs, beaches, routes, hotels, leisure parks, etc. All geared so that you can plan your holidays and free time, enjoying it all and without missing a thing.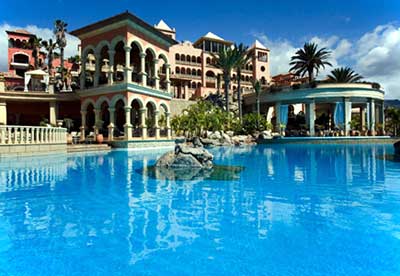 Alojamientos, contiene información sobre los hoteles, apartamentos, casas rurales, etc. Que puedes encontrar en los diferentes municipios de Tenerife.
Adeje
Gran Hotel Bahía del Duque
Av. Bruselas, s/n
38660 Costa Adeje
Tfno. 922746900
http://www.bahia-duque.com/
Sheraton La Caleta Resort & SPA
La Enramada, 9
38679 La Caleta . Adeje
Tfno. 922162000
http://www.sheratonlacaleta.com/
La Plantación del Sur Vincci Selección
Detalles

Categoría: Turismo en Tenerife - Tourism in Tenerife
Lee más: Accommodation - Turismo en Tenerife - Tourism in Tenerife