Turismo en Tenerife - Tourism in Tenerife
En esta sección queremos dar a conocer los diferentes lugares de la isla. Sus municipios, playas, rutas, hoteles, parques de ocio, etc. Todo pensado para que puedas planificar tus vacaciones y tiempo libre, disfrutando de todo y sin perderte nada.
In this section we would like to introduce different parts of the island. Its boroughs, beaches, routes, hotels, leisure parks, etc. All geared so that you can plan your holidays and free time, enjoying it all and without missing a thing.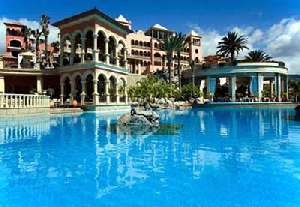 Alojamientos, contiene información sobre los hoteles, apartamentos, casas rurales, etc. Que puedes encontrar en los diferentes municipios de Tenerife.
Adeje
Gran Hotel Bahía del Duque
Av. Bruselas, s/n
38660 Costa Adeje
Tfno. 922746900
http://www.bahia-duque.com/
Sheraton La Caleta Resort & SPA
La Enramada, 9
38679 La Caleta . Adeje
Tfno. 922162000
http://www.sheratonlacaleta.com/
La Plantación del Sur Vincci Selección
Detalles

Categoría: Turismo en Tenerife - Tourism in Tenerife
Leer más: Accommodation - Turismo en Tenerife - Tourism in Tenerife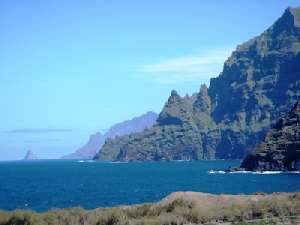 History of the City
Before the arrival of the Castilian conquerors, the territory where today it is based the city was constituted by zones of wild vegetation pertaining to the menceyato (kingdom) of Anaga, that governed the Mencey Beneharo. The pre-Hispanic history of the city is carried out by the legacy of guanches and some foreign expeditions that arrived at the coast. In 1494, in one of these trips, they arrived the Castilians and they established in Santa Cruz the camping bases for the conquest of the island, that extended until 1496, year in which Tenerife was incorporated to Corona of Castile.
Detalles

Categoría: Turismo en Tenerife - Tourism in Tenerife
Leer más: Santa Cruz de Tenerife - Turismo en Tenerife - Tourism in Tenerife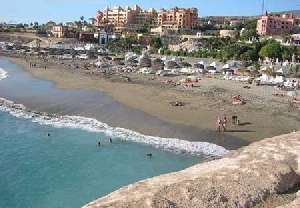 This municipality is located on the southwest of Tenerife. Recently, the coast, known as Costa Adeje, has undergone a major development of its hotel infrastructure, which is of an extremely high quality and where the tourist facilities have endowed the area with everything it needs to ensure that it retains its great beauty. Under its administration lie some of the island´s main tourist resorts, such as San Eugenio, Fañabé, Playa del Duque and part of the very popular Playa de Las Américas.
An average annual temperature of 23 degrees centigrade and full day- and night-time leisure facilities add to the appeal of this southern zone. The area has a surprising wealth of marine fauna, with one of the world´s most important colonies of cetaceans. Pilot whales, dolphins and other species of marine mammals can be seen off its shores, providing a natural spectacle that can be viewed from the numerous boats that offer excursions to observe them swimming in their natural habitat.
Two championship level golf courses complete the range of leisure activities on offer in the area.
Detalles

Categoría: Turismo en Tenerife - Tourism in Tenerife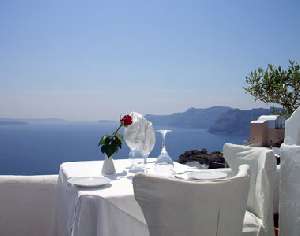 Restaurantes, contiene información sobre donde comer en diferentes municipios de Tenerife
Adeje
Bocoy
H. Gran Tacande C/ Alcalde Walter Paetzmann, s/n
38660 Costa Adeje
Phone: 922746400
http://www.dreamplacehotels.com/
Detalles

Categoría: Turismo en Tenerife - Tourism in Tenerife
Leer más: Restaurants - Turismo en Tenerife - Tourism in Tenerife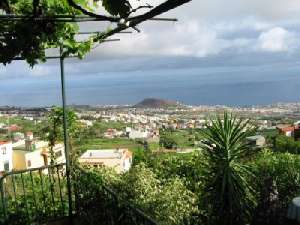 In the north of Tenerife, in the Orotava valley, is Los Realejos, a municipal district with thirty five thousand inhabitants, which contains an enormous variety of attractions which await your discovery. Five protected landscapes, a coastline dotted with tiny bays with beaches of exotic black volcanic sand, traditions jealously guarded over the centuries and the friendliness of the people: this is the temptation that the Los Realejos district puts in the path of its thousands of visitors.
There are two important historical events which have given fame and prestige to Los Realejos; firstly, this was the birthplace of the illustrious and wide ranging Canarian writer, José de Viera y Clavijo, and secondly, this was the place where the final surrender of the Tenerife natives took place, resulting in the definitive incorporation of the island to the Kingdom of Castille in 1496.
The town bears witness to a splendid past in the historical buildings of considerable architectural interest which survive, including both religious and lay constructions. Outstanding examples of the former are the churches of St James the Apostle (1496), the Immaculate Conception (1512) and other smaller churches and chapels of the 16th and 17th Centuries, such as the Churches of Tigaiga, La Cruz Santa, Icod el Alto and la Gorvorana, which are located in different parts of the municipal district.
Detalles

Categoría: Turismo en Tenerife - Tourism in Tenerife
Leer más: Los Realejos - Turismo en Tenerife - Tourism in Tenerife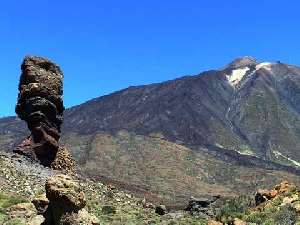 Rutas Turísticas, contiene información sobre senderos y paseos, para que puedas explorar cada rincón de la isla.
Adeje
Boat trips
It is one of the main attractions of our area, the possibility to navigate watching whales and dolphins closely.
Thanks to the characteristics and cleanliness of our waters, we can find a colony of pilot whales, consisting of about 250 individuals, that can be watched at any time of the year.
In addition, boat rental, excursions, deep sea fishing ... The possibilities are endless in our waters.
Detalles

Categoría: Turismo en Tenerife - Tourism in Tenerife
Leer más: Tourist Routes - Turismo en Tenerife - Tourism in Tenerife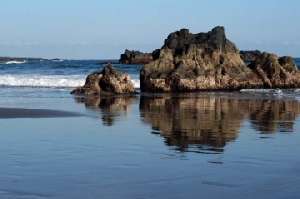 What is now the Town of Los Silos was founded in the territory of the pre-Hispanic kingdom of Daute, located in the north-west angle of Tenerife. Although the Tow´s founding act is not documented, the origin of Los Silos is closely linked to Portuguese land-owner Gonzalo Yanes, who owned local land from the late 15th century on, although the name of Los Silos appears for the first time in a royal charter dated 1509. The origin of this nomenclature refers to the three cereal deposits built by Gonzalo Yanes, who was also in charge of the old Daute mill, rented from the captain general, Alonso Fernández de Lugo, located on the Los Silos coast, with a chiminy stack that continues to stand as living testimony of the past. From 1502 on, the population experienced rapid growth thanks to the increasing importance of Garachico's port. In mid-century, the population of Los Silos totalled a hundred inhabitants.
Detalles

Categoría: Turismo en Tenerife - Tourism in Tenerife
Leer más: Los Silos - Turismo en Tenerife - Tourism in Tenerife