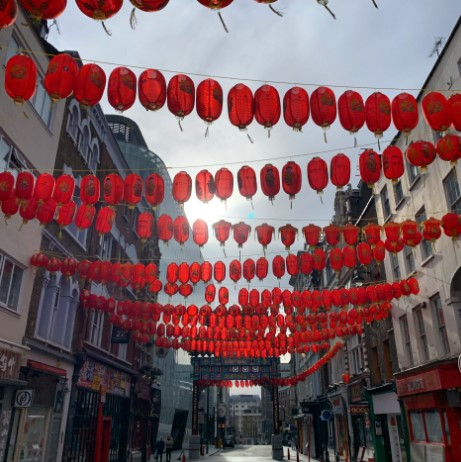 Chinatonw, as its name suggests, is London's Chinatown. It is part of the Soho district, which in turn belongs to Westminster and part of the West End. It is a very touristic area, mainly because of its restaurants, supermarkets and shops.
The origins of this interesting neighbourhood date back to the 18th century when the Chinese settled in London after working on ships of the East India Company. Initially a small community settled around Limehouse Docks, but when these were destroyed by bombing during the Second World War they moved to their current location in Soho, attracted by the low rents.
The big push for Chinatown came from British soldiers from the Far East, who took a liking to Asian food and saw the area as an ideal place to satisfy their appetite for the new flavours they found during their campaigns in Asia.
This prompted the opening of restaurants and shops specialising in Chinese products, giving it the final push to become one of London's most exotic neighbourhoods.
Today, Chinatown has become a tourist attraction thanks to the pedestrianisation of many of its streets and Chinese-style street furniture, such as the pagoda-like telephone booths.
Don't miss the opportunity to get to know this neighbourhood and frequent some of its inexpensive oriental restaurants. If your trip coincides with the end of January, don't miss the Chinese New Year celebrations, with traditional dances and dragon parades.
Location: In the Soho district.
También te puede interesar leer: