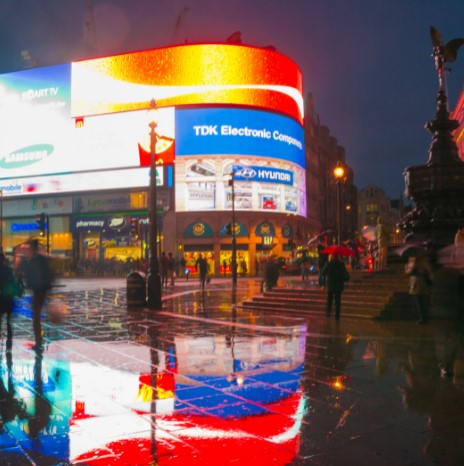 Piccadilly Circus is considered by many to be the centre of London. It is a very busy square with a lot of Londoners and tourists of almost all nationalities, moved by the large number of shops and clubs with lots of nightlife, where you can have a beer and spend a nice time with friends.
Statue of Eros
The first thing you notice when you arrive at Piccadilly Circus square is the many illuminated advertising hoardings and the Statue of Eros (by Alfred Gilbert) which commemorates Anthony Ashley Cooper for his altruistic works.
What to see in Piccadilly Circus
In this square you can also find interesting buildings, such as the Criterion Theatre on the south side or the London Pavilion (shopping centre called London Trocadero) on the north-west side of Piccadilly Circus.
Location: In the city centre.
Underground: Piccadilly Circus station, Bakerloo and Piccadilly lines.
También te puede interesar leer: