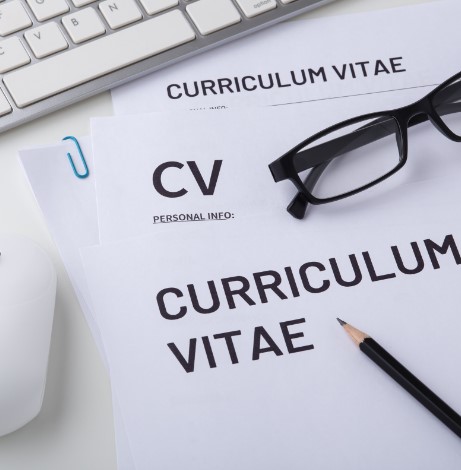 Preliminary questions to consider
Are you able to explain why you are better than other similar candidates?
How can your skills benefit the hiring company?
In the current situation, what type of industry or profession would benefit from your professional potential?
What are your job requirements (salary, working hours, location, etc.) and how are they affecting the job search process?
Which companies would you like to work for and why?
Tips for writing your CV
It is usual in the UK for a CV to be no longer than two pages, but if you can keep it to one page it will be even better.
Do not attach a photograph. (unless specifically requested).
Normally, a specific profile or career objective section is included in which in 3 or 4 lines you explain who you are, what you know how to do and where you would like to work.
Much more importance is given to the skills, competences and knowledge acquired through professional practice.
Make sure your CV is well structured and presented. Remember that if a CV is difficult to read, it will often be discarded and forgotten.
It is very important not to make spelling mistakes. If possible, ask someone to check your grammar and spelling.
Do not use coloured paper other than white and avoid using elaborate fonts.
Personal details (address and contact details) should appear at the top, followed by a brief summary of your education and qualifications.
You should then list your work experience, presented in reverse chronological order (i.e. your last job at the top of the list). For each job you have held, give a brief description of the position, including responsibilities and what it involved, as well as any results or achievements you have had.
List, in no more than three lines, a list of your personal activities or hobbies. If you have done social or voluntary work, it is worth mentioning this. List any languages you know and any training courses you have taken.
Normally, you should give two references (once you have passed the interview stage). Sometimes one reference is required to be academic and the other personal or character reference. References are a very important part of the recruitment process; 74% of employers contact the companies listed. The CV should include the positions, names, addresses and telephone numbers of two people who can provide references.
The CV should be accompanied by a cover letter (a "covering letter"), typed on a DIN A4-sized sheet of paper. The typical structure of a covering letter might be as follows: the first paragraph explains the reason for the letter, the second paragraph provides information on previous experience and education, and the third paragraph gives other information relevant to the position and your availability for an interview. UK companies usually reply quickly; if they do not reply within 4 weeks, it is advisable to call to make sure they have received your application. Remember that recruitment consultants and employers receive hundreds of CVs, so it is important that your cover letter stands out.
También te puede interesar leer: