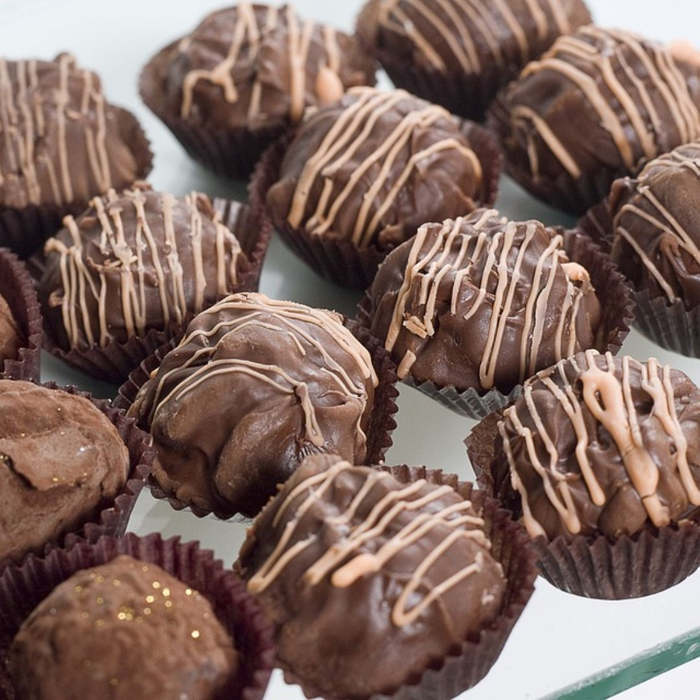 Cooking recipes - Desserts - How to make Oreo truffles recipe?
Oreo truffles recipe
Ingredients
1 packet of Oreo biscuits
1 jar of cream cheese (Philadelphia type)
Chocolate couverture
White couverture chocolate
How to make Oreo truffles
Take the packet of Oreo biscuits and crush them in a bowl. It may help if you give them a few solid bumps before taking them out of the packet.
Once the biscuits are crushed, beat the cream cheese in a bowl until very creamy and mix it with the crushed biscuits.
Form into balls and chill in the fridge until solid.
Melt the white chocolate in the microwave in a suitable bowl.
One and a half minutes should be enough. In another bowl melt the dark chocolate and butter for another minute and a half and then mix well.
Dip the truffles in the chocolate by rolling them around in them. You can make them out of different chocolates and decorate with the opposite using a syringe. Decorate with pieces of marzipan as in the picture. Place on a tray and put in the fridge to cool.
🔆 Other recipes