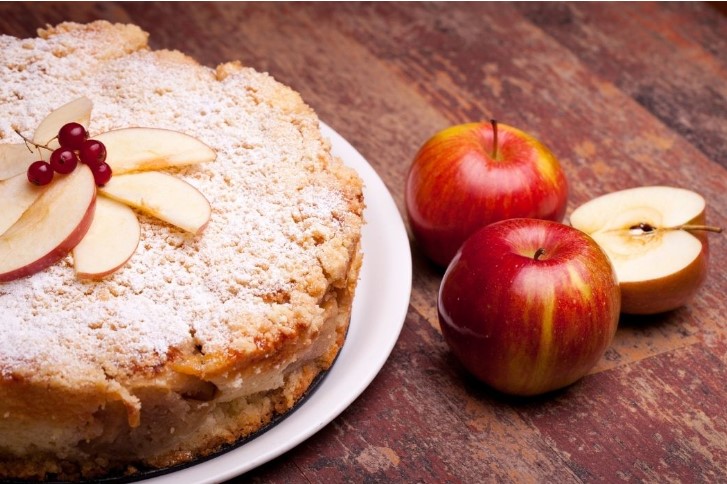 Cooking recipes - Desserts - How to Grandma's apple cake? 🍰
How do you make an apple grandmother's cake?
Here is an old apple cake recipe that will delight all the guests or small guests of a children's snack.
This delicious cake is a slightly forgotten recipe that has that little taste of the cakes of our childhood.
Roll up your sleeves and take out the flour, you will undoubtedly enjoy it!
The ingredients of grandmother's apple cake: 🍏🍎
20 g of butter
4 large apples
1 sachet of baking powder
1 pinch of salt
1dl of milk
1 large mould (round and high)
1 electric mixer
The stages of grandmother's apple cake: 🍏🍎
Preheat the oven to 200°C.
Peel the apples and remove the central part with the seeds.
Cut the apples into large slices.
In a bowl, work the cream and sugar with an electric mixer or blender. The mixture should become smooth and frothy and set aside.
Separate the whites from the yolks for 3 eggs, and reserve the whites.
Mix the flour and baking powder in a large bowl or salad bowl, then add the 3 yolks and 2 whole eggs at once without stopping to work the dough so as to incorporate them well.
Gradually add the cream/sugar mixture and the milk to the dough without stopping to work it.
Whisk the egg whites and salt until stiff.
Add the egg whites to the dough of the cream biscuit, lifting the dough so that the whites do not fall back.
Finish by adding 2/3 of the apples.
Pour the cake dough into a previously buttered mould, then spread the remaining apples over the dough.
Place in an oven heated to 200 °C. Leave to bake for about 45 to 60 minutes.
Check the baking of the cream biscuit with the tip of a knife planted in the heart of the biscuit, the biscuit is cooked when the blade comes out clean.
Unmould the cake.
🔆 Other recipes