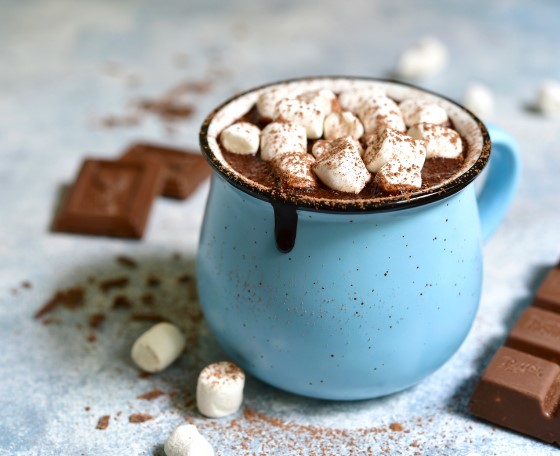 Cooking recipes - Desserts - How to make Hot chocolate?
Making hot chocolate:
The recipe for hot chocolate to comfort you after school or on autumn and winter days. Because a hot chocolate always feels good on days when we miss the sun and the cold is far too present.
You can then put your little feet in soft socks, slip under a blanket as a family and enjoy this delicious sweet drink.
The ingredients for hot chocolate:
100 g of chocolate (dark, milk, caramel, according to taste)
50 cl of milk
10 cl of water
The stages of hot chocolate:
Break the chocolate into pieces.
Place the chocolate in a saucepan and add the water.
Melt the chocolate over a low heat, stirring with a wooden spoon until smooth and supple.
Add the milk while stirring and bring to the boil.
Whisk the mixture off the heat and serve in cups.
🔆 Other recipes