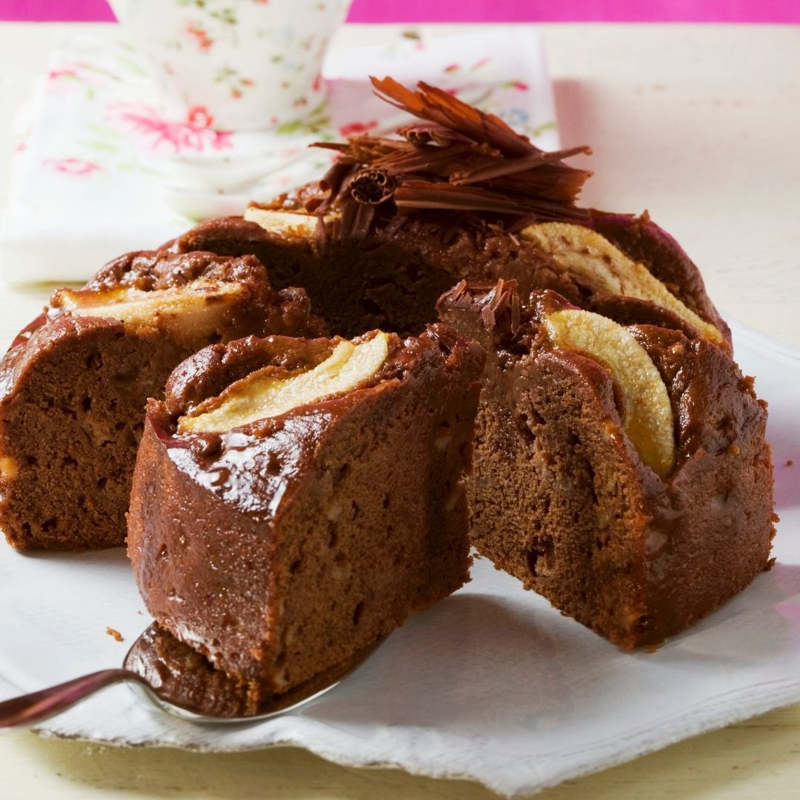 Cooking recipes - Desserts - How to make Chocolate pear cake?
A recipe for chocolate cake with a flavour softened by juicy pears. A delicious chocolate pear cake to make and enjoy with children.
The ingredients of the Chocolate pear cake :
125 g dark chocolate
2 tablespoons of water
125 g sugar
125 g butter
50 g flour
3 eggs
4 beautiful pears
1 pinch of salt
1 cake mould
1 electric mixer
The steps of Chocolate pear cake :
Preheat the oven to 180°C.
Melt the chocolate with 2 tablespoons of water.
Break the eggs and separate the whites from the yolks.
Set the whites aside.
Mix the melted chocolate, sugar, butter, flour and yolks with an electric mixer.
Add the pears cut into small pieces.
Beat the egg whites until stiff and stiff, adding a pinch of salt.
Add the egg whites, stirring gently.
Pour the dough into a cake tin.
Bake the chocolate cake for 20 to 30 minutes over low heat.
Bake in an oven heated to 180 °C. Leave to cook for about 40 to 45 minutes.
Check that the cake is cooked with the tip of a knife stuck in the heart of the cake, the soft chocolate cake is cooked when the blade comes out clean.
Turn out of the mould and leave to cool on the oven rack.
🔆 Other recipes