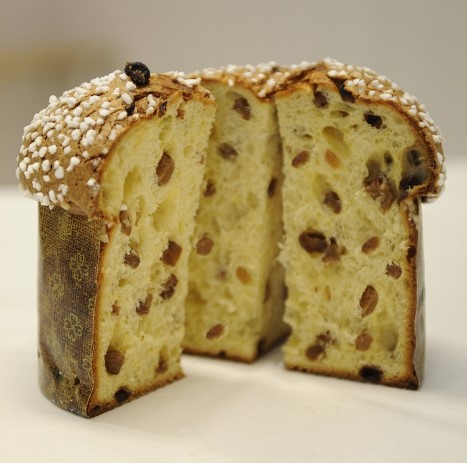 Cooking recipes - Desserts - How to make Italian Panettone?
Ingredients :
Starter dough :
1/2 glass of lukewarm water
25 g fresh baker's yeast
100 g strong flour
50 g sugar
1 egg yolk
Dough :
400 g of strong flour
150 g sugar
200 g butter
200 ml of whipping cream
3 egg yolks
Candied fruit
Orange blossom water
Disposable Panettone mould, or removable baking mould.
How to make panettone or Italian sweet bread
Preparation Panettone dough
First rising
Put the warm water in which you dissolve the fresh yeast in a bowl, add 100 g of strong flour, 50 g of sugar and 1 egg yolk.
Mix and leave to stand for a couple of hours.
Second rising
Put the flour, butter or soft margarine, egg yolks and cream in a large bowl.
Mix well.
Add the chopped fruit and the reserved starter dough.
Mix everything well, if you have a dough mixer you can do it with it.
Cover the dough with a clean cloth and leave to rest.
Third rising
We put this dough in the moulds and let the dough ferment a third time, if you want you can speed up this last step by putting the moulds in the oven at 50ºC until they rise.
Baking the panettone
Once they have risen, brush them with beaten egg and bake at 180ºC for about 30 minutes.
Leave to cool and sprinkle with icing sugar.
🔆 Other recipes