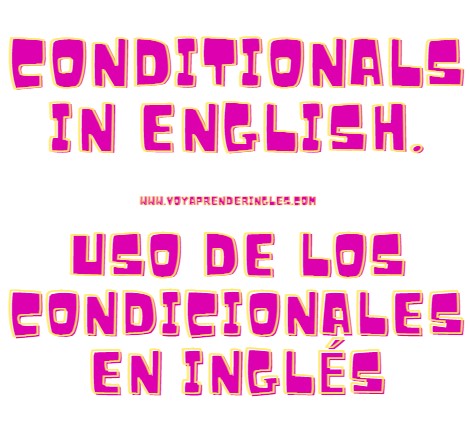 Gramática Inglesa - English Grammar - Recursos Educativos en inglés
El condicional se expresa utilizando el modal 'would' seguido de la base verbal (el infinitivo sin 'to'). El condicional se utiliza principalmente en tres contextos:
Para indicar cortesía:
I would like the book, please.
Would you have a couple of minutes for me?
Para expresar el "futuro del pasado":
She said she would come to the cinema.
I thought he would arrive before me.
En las construcciones hipotéticas con "si".
Cuando "si" va seguido del pretérito o del subjuntivo, el condicional se espera en la segunda cláusula:
If I had the time, I would do my homework.
If you told me the truth, I would believe you.
El "si" de la frase hipotética puede ser implícito:
En tu lugar (= sif I were you), I wouldn't stay here.
Cuidado, el verbo en la estructura hipotética (Si...) es un pretérito modal. Usamos WERE y no WAS: If I were you... para enfatizar lo irreal.
🔆 También te puede interesar: