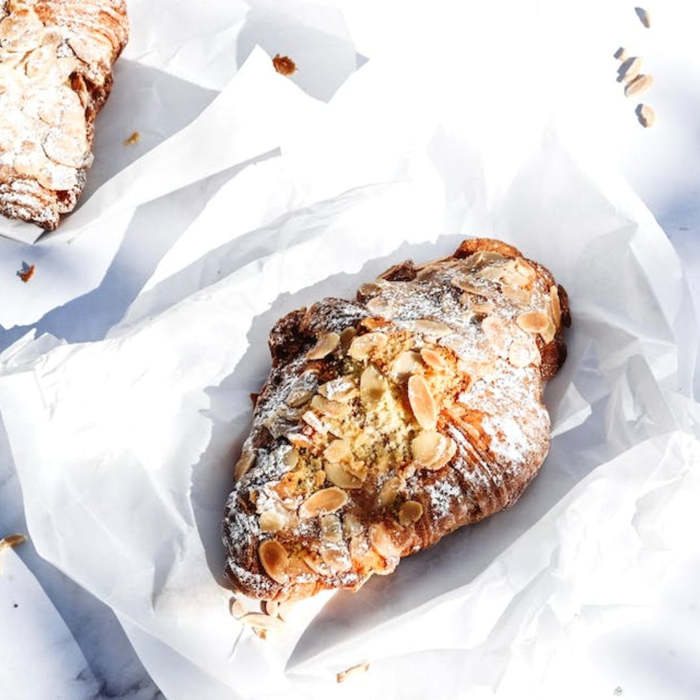 Cooking recipes - How to stuffed croissants?
Making homemade croissants is much simpler than it seems, and what better way to enjoy breakfast or a snack than with almond-filled croissants like these. Although the process is the same if you want to fill them with anything else.
Ingredients
100 g almond butter
2 tablespoons sugar
1/2 cup unsalted butter, at room temperature
1 egg
2 teaspoons grated lemon zest
1 teaspoon vanilla extract
2 tablespoons all-purpose flour
1 sheet of puff pastry
For the croissant topping
1 egg
1 tablespoon milk or cream
For the filling
1 cup raw almonds
icing sugar for sprinkling
How to make stuffed croissants
Preheat the oven to 200°C. Prepare 2 baking trays with parchment paper.
Roll out the puff pastry and roll out with a rolling pin to about 45 x 40 cm. Cut in three lengthwise and then in half, leaving 6 rectangles.
Then cut each rectangle into 2 triangles.
Place about 1 tablespoon of the almond filling and spread on each triangle. Roll up the triangles, starting at the shorter side. Space the croissants evenly on the baking trays.
In a small bowl, gently mix the egg and cream together. Brush the croissants with the mixture and sprinkle the sliced almonds on top.
Bake for 15 to 20 minutes until golden brown. Leave to cool for 5 minutes before sprinkling with icing sugar and serving hot.
🔆 Other recipes