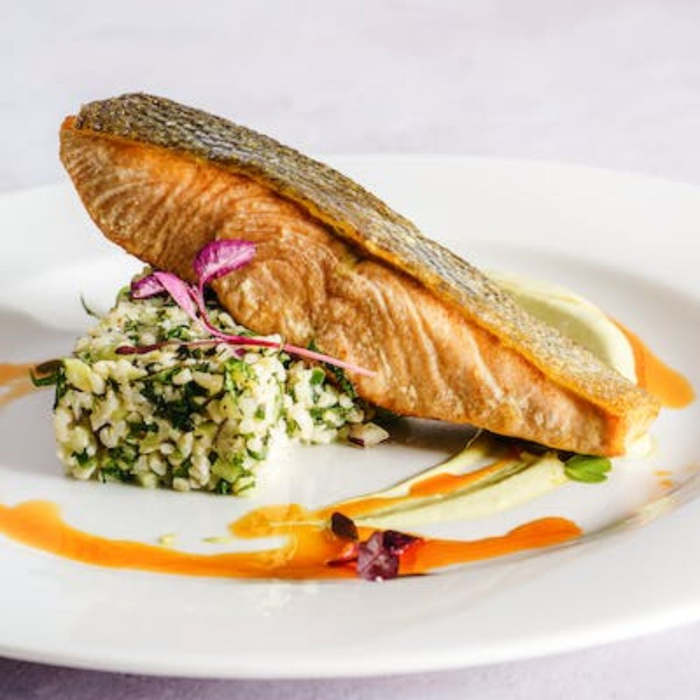 Cooking recipes - How to Salmon with orange?
Orange salmon is one of the most delicious recipes to prepare salmon, the citrus aroma makes the salmon perfect. This recipe can be prepared in a frying pan or in the oven.
Ingredients
2 salmon loins
2 oranges
The zest of these two oranges
1 onion
1 clove of garlic
1 teaspoon flour
Dill or fresh parsley
Salt
Pepper
Olive oil
How To Prepare Salmon a L'orange?
We start by seasoning the salmon with salt and pepper and sealing it in a frying pan, then remove and set aside. Then we will finish it in the salmon sauce.
In the same frying pan, fry the onion and finely chopped garlic over a low heat for about 15 minutes.
When it is poached, add the zest of the two oranges (without the white part because it is bitter) and the spoonful of flour. Cook the flour for a few minutes so that it loses its raw taste.
Add the juice of the oranges and the salmon loins. Leave to cook for about 4 minutes on each side and add chopped dill at the end to give it a taste of 10.
🔆 Other recipes