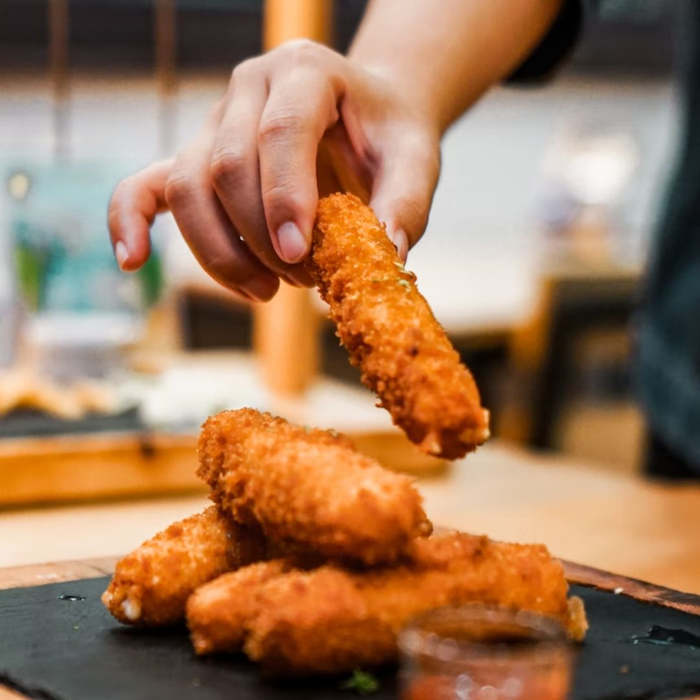 Cooking recipes - How to mozzarella Cheese sticks?
Ingredients ( 4 portions )
400 g mozzarella cheese
1 egg
1/2 cup flour
1 cup breadcrumbs
A few endive leaves
A few drops of lemon juice
Oil, salt
To accompany : fried tomato
Preparation
Cut the cheese into sticks and roll them in the beaten egg, flour and breadcrumbs. Repeat this operation again.
Heat plenty of oil and fry the mozzarella sticks in batches. Drain on absorbent kitchen paper.
Arrange the mozzarella sticks on the plates along with the endive dressed with the lemon, oil and salt. Serve the mozzarella sticks with tomato sauce.
🔆 Other recipes