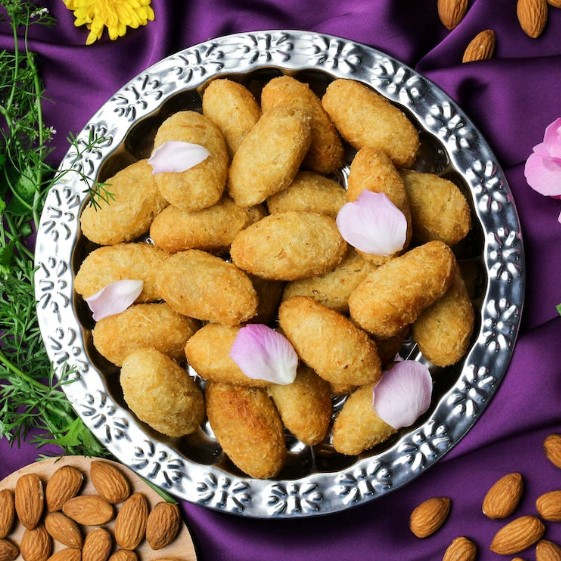 Cooking recipes - How to chicken croquettes?
Ingredients
Béchamel sauce
40 g butter
40 g flour
500 ml whole milk
Filling for the chicken croquettes
Salt
Nutmeg
A pinch of pepper
1 whole chicken breast (not filleted)
1 small fresh spring onion
Extra virgin olive oil
Coating for the croquettes
How to make chicken croquettes
Sauté the chicken breast
Add a tablespoon of extra virgin olive oil to a frying pan.
When it starts to get hot, add the chopped spring onion and fry over a medium heat until transparent.
Cut the chicken breast into small cubes and add to the frying pan, cook for 10 minutes until the breast is done.
Season with a little salt, pepper and nutmeg.
Set aside.
Add 500 ml of milk to a saucepan and bring to the boil.
Remove from the heat, skim off any cream that may have formed and set aside.
In the same frying pan as the chicken breast, melt the butter.
Once melted, add the flour and toast for 3 or 4 minutes, stirring constantly. This step is important so that the croquettes do not taste like raw flour.
Add the milk all at once, stirring constantly until the béchamel sauce begins to thicken. If you want it thicker, you can leave it for a couple of minutes more.
Add the seasoned chicken and the spring onion and mix well.
Pour the dough onto a plate and cover with cling film. It is important that the cling film is well stuck to the dough so that it does not crust.
Place in the fridge for 4 hours so that the dough cools down and we can work with it better.
Once the dough has cooled, shape the croquettes with two spoons, coat in breadcrumbs and beaten egg. Then breadcrumbs again.
Finish shaping with your hands and place the croquettes on a tray.
Put plenty of oil in a casserole dish and let it get very hot so that the croquettes absorb the minimum amount of oil and are crispy on the outside and creamy on the inside.
Fry the croquettes four at a time.
When they take on a nice golden colour, remove from the pan and leave on a plate with absorbent paper, so that some of the oil stays on the paper and they are not greasy, but just the opposite: crispy and creamy.
🔆 Other recipes