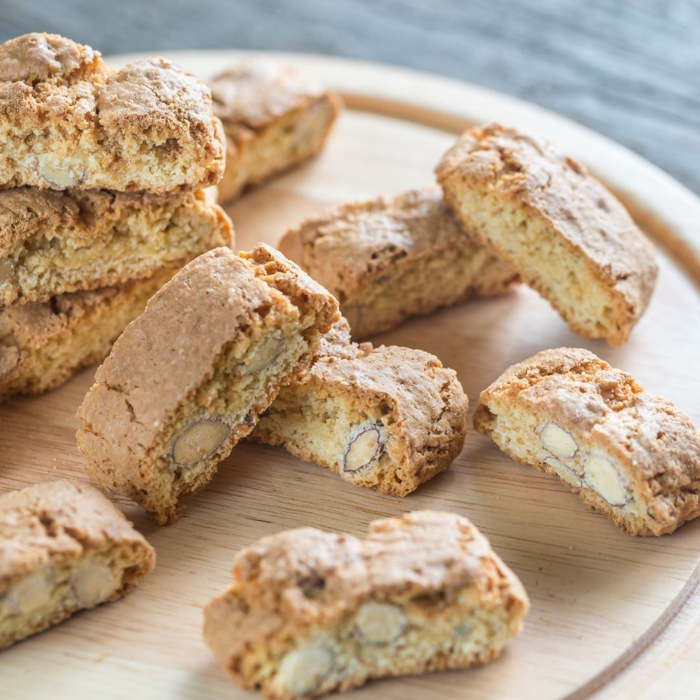 Cooking recipes - How to make Cantuccini with almonds?
Ingredients:
3 whole eggs
500 g flour
2 egg yolks with a spoonful of honey
100 g Extra Virgin Oil
400 g Sugar
1 teaspoon of baking soda
300 g almonds
Lemon zest
One sachet of vanilla sugar
Steps for making Cantuccini with almonds:
On the work surface, place the flour in a fountain: in the centre put the sugar, eggs, honey, oil, lemon zest and vanilla sugar.
Finally add the almonds and the bicarbonate of soda.
Knead well until you have a smooth and homogeneous dough.
Divide it into 4 parts and shape into balls.
Place the rolls in a rectangular baking tin lined with baking paper, spaced slightly apart.
Bake at 200° C for 12/15 minutes.
🔆 Other recipes