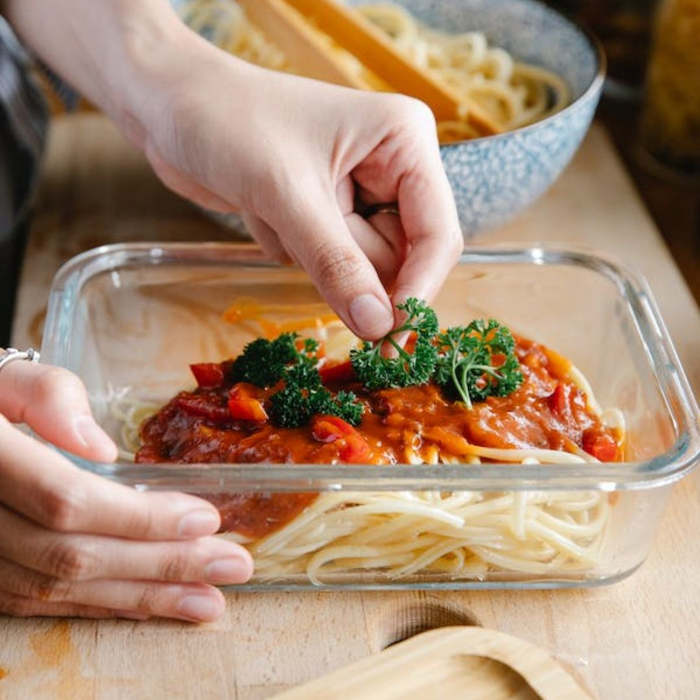 Cooking recipes - Recipe for Bolognese sauce
Here's the best recipe for making the perfect bolognese sauce. The touch of celery, bacon and wine gives it an incredible flavour.
Ingredients
750 g of minced veal
150 g smoked bacon
2 or 3 carrots
1 celery
1 onion
4 tablespoons milk
1 glass of red wine
450 g of crushed tomato
Extra virgin olive oil
1 pinch of nutmeg
Salt
Pepper
Basil
How to make bolognese sauce
Put extra virgin olive oil in a casserole and add the chopped carrot, celery and onion. Add a little salt and fry. Add the diced smoked bacon, sauté a little and add the minced meat. Stir until it changes colour, at which point add the wine and milk and cook for about ten minutes. Add the crushed tomato and the spices you like. Cook over a very low heat.
Tips
It should be a stew with a sauce, but not too runny.
You can prepare it with homemade tomato sauce or use bought tomato sauce.
Ragù Bolognese is never made with pork. It is most often made with veal, which is minced into small cubes with a knife.
The secret is to cook the meat for a long time in red wine (never white). Another great trick is a splash of milk, which is great for breaking down the fibres and making it more tender.
🔆 Other recipes