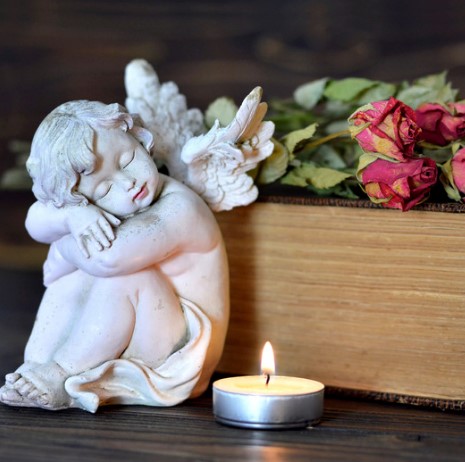 All Saints' Day
On 1 November, All Saints' Day is celebrated in various parts of the world, a Catholic date that seeks to pay tribute to all the saints who have existed throughout history and even those souls who have already passed through purgatory and are in the kingdom of heaven.
Why is All Saints' Day celebrated?
The early church used to celebrate the day of the death of a martyr who gave his life for the work of God.
But as time went by and especially after the Diocletian Persecution, also known as the Great Persecution, where a huge number of Christians died at the hands of the Roman army, the Church had to group its martyrs into one feast day.
The first celebration of a day for All Saints dates back to Antioch on the Sunday before the feast of Pentecost during Easter. Another mention of a common day to pay homage to the saints is mentioned in the sermon of St. Ephrem the Syrian dating from 373, but only to the martyrs and St. John the Baptist.
It was not until the year 731 that Pope Gregory III consecrated St. Peter's Basilica to all the saints and established the feast on 1 November.
How All Saints Day is celebrated around the world
Although All Saints' Day is a solemn date, the tradition has been somewhat distorted over the centuries and each country or region of the world celebrates it in a very different way.
In Latin America it is customary to visit the graves of ancestors and in countries such as Mexico, not only do people visit, but they also have a picnic around the grave, put on masks, colourful ribbons and even cook exclusive dishes for that day. The aim of this is to remember the dead and to celebrate that on this day the mantle to the world of the souls is much thinner and they are allowed to be with the living.
In the United States and other countries, this date has been diluted with Halloween, which in turn is the modern interpretation of a pagan holiday known as "Samhain". It is a festival in honour of the harvest and also marks the end of the year. In ancient times, winter marked the end of everything. But as a curious fact, this end of the year also represents the exact moment when the boundaries of the physical world and the spiritual world open, allowing communication between the living and the dead.
In other regions of the world, such as Asia, ancestors are worshipped and in the Philippines, huge banquets are also held in cemeteries in honour of the dead.
In Spain, on the other hand, although the dead are visited, it is also a tradition to present José Zorrilla's play "Don Juan Tenorio" in theatres.
Recursos y materiales gratis en inglés, para Halloween

🎃
Activity ideas to prepare your Halloween night! A night that can give you chills.
Poesías en Inglés para Halloween - poems for Halloween
Canciones en Inglés para Halloween - Songs in English for Halloween
Cuentos en Inglés para Halloween - Stories in English for Halloween
Fichas en Inglés Halloween - Worksheets in English for Halloween
Flashcards en Inglés para Halloween - Flashcards in English for Halloween
Dibujos en Inglés para colorear Halloween - Coloring sheets for Halloween in English
Cartel en Inglés Halloween - Halloween poster
Sopas de letras en Inglés Halloween - Wordsearches for Halloween
Bingos en Inglés Halloween - Bingos in English for Halloween