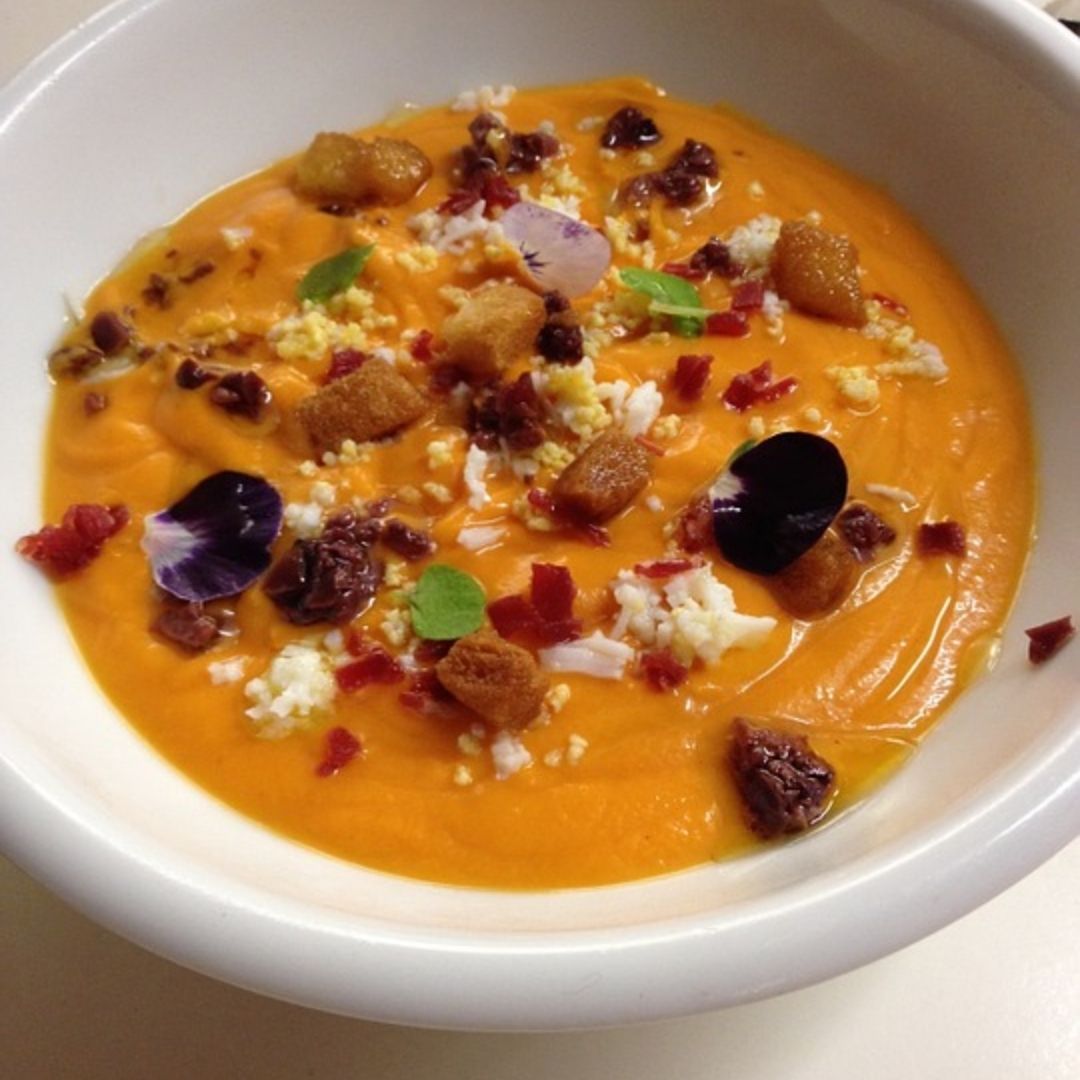 Cooking recipes - How to cordovan salmorejo? Tradicional salmorejo cordobés
Salmorejo cordobés is one of those summer recipes that are a must in any Spanish home. Unlike gazpacho, which has a more liquid consistency, salmorejo is more of a cold cream and, depending on its thickness, can even be spread on bread.
Salmorejo: A Delicious and Refreshing Spanish Dish
Salmorejo is a traditional Spanish dish that originates from the region of Andalusia. It is a creamy soup made from tomatoes, bread, olive oil, and garlic, and is typically served cold as a summertime refreshment. This dish has become increasingly popular both within Spain and around the world, and is a staple in many Spanish households.
The ingredients used to make salmorejo are simple and easy to find, making it a great option for those who want to try their hand at making traditional Spanish cuisine. The dish starts with ripe tomatoes, which are blended with bread and garlic to create a smooth and creamy base. Olive oil is then added to create a luxurious texture and to bring out the flavors of the ingredients.
Once the base is complete, the salmorejo is chilled in the refrigerator until it is cold. This is what sets it apart from gazpacho, another popular Spanish soup, which is served chilled but is not as thick and creamy as salmorejo. When served, the dish is typically garnished with diced ham and hard-boiled eggs, which add a salty and rich flavor that complements the fresh and light flavor of the soup.
One of the best things about salmorejo is its versatility. It can be served as a light lunch or as a starter before a larger meal, and it can also be made ahead of time and stored in the refrigerator for later. This makes it a great option for those who are looking for a quick and easy dish to serve when entertaining guests or for a summer picnic.
Ingredients:
1 kg ripe tomatoes
200 g day-old bread
200 ml olive oil
Salt
Vinegar (optional)
½ clove garlic (optional)
Grated hard-boiled egg (optional)
Chopped Serrano ham (optional)
Steps for making salmorejo cordobés:
To remove the skin from the tomatoes, bring a pot of water to the boil and prepare a salad bowl with cold water and ice.
Cut a slit in the base of the tomatoes to make it easier to remove the skin.
When the water is boiling, add the tomatoes, leave them in the boiling water for half a minute and remove them to add them to the salad bowl with the cold water and ice.
Now, pulling from the cut we made in the tomatoes, we can easily remove the skin.
In another bowl, add the bread, which we have previously cut into small pieces.
Cut the tomatoes into small pieces and add them to the same bowl.
Add a pinch of salt.
Peel half a clove of garlic, remove the root, and chop it finely, although garlic is optional for children and it is better to try it little by little until you get the hang of it, or add a little more if you like garlic.
Add the chopped garlic and oil to the bowl with the tomatoes and bread, and if you like a splash of vinegar.
Finally, transfer all the contents of the bowl to the blender and blend until you obtain the desired texture, which should be similar to cream.
Check the salt and add a little more if necessary.
Put it in the fridge to cool and serve with chopped hard-boiled egg and serrano ham and a drizzle of olive oil.
🔆 Other recipes