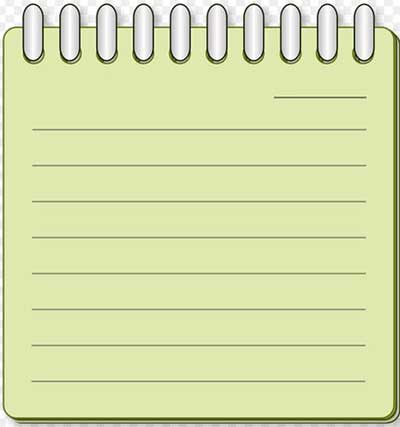 Recursos educativos en inglés. Textos en inglés, idóneos para dictados y traducciones. Ideal para aprender inglés, practicar vocabulario, pronunciación y mucho más, de una manera divertida.
The Man and His Two Wives
In the old days, when men were allowed to have many wives, a middle-aged Man had one wife that was old and one that was young; each loved him very much, and desired to see him like herself. Now the Man's hair was turning grey, which the young Wife did not like, as it made him look too old for her husband. So every night she used to comb his hair and pick out the white ones. But the elder Wife saw her husband growing grey with great pleasure, for she did not like to be mistaken for his mother. So every morning she used to arrange his hair and pick out as many of the black ones as she could. The consequence was the Man soon found himself entirely bald.
Yield to all and you will soon have nothing to yield.
The Nurse and the Wolf
'Be quiet now,' said an old Nurse to a child sitting on her lap. 'If you make that noise again I will throw you to the Wolf.'
Now it chanced that a Wolf was passing close under the window as this was said. So he crouched down by the side of the house and waited. 'I am in good luck to-day,' thought he. 'It is sure to cry soon, and a daintier morsel I haven't had for many a long day.' So he waited, and he waited, and he waited, till at last the child began to cry, and the Wolf came forward before the window, and looked up to the Nurse, wagging his tail. But all the Nurse did was to shut down the window and call for help, and the dogs of the house came rushing out. 'Ah,' said the Wolf as he galloped away,
'Enemies promises were made to be broken.'
The Tortoise and the Birds
A Tortoise desired to change its place of residence, so he asked an Eagle to carry him to his new home, promising her a rich reward for her trouble. The Eagle agreed and seizing the Tortoise by the shell with her talons soared aloft. On their way they met a Crow, who said to the Eagle: 'Tortoise is good eating.' 'The shell is too hard,' said the Eagle in reply. 'The rocks will soon crack the shell,' was the Crow's answer; and the Eagle, taking the hint, let fall the Tortoise on a sharp rock, and the two birds made a hearty meal of the Tortoise.
Never soar aloft on an enemy's opinions.
The Two Crabs
One fine day two Crabs came out from their home to take a stroll on the sand. 'Child,' said the mother, 'you are walking very ungracefully. You should accustom yourself, to walking straight forward without twisting from side to side.'
'Pray, mother,' said the young one, 'do but set the example yourself, and I will follow you.'
Example is the best precept.
The Ass in the Lion's Skin
An Ass once found a Lion's skin which the hunters had left out in the sun to dry. He put it on and went towards his native village. All fled at his approach, both men and animals, and he was a proud Ass that day. In his delight he lifted up his voice and brayed, but then every one knew him, and his owner came up and gave him a sound cudgelling for the fright he had caused. And shortly afterwards a Fox came up to him and said: 'Ah, I knew you by your voice.
Fine clothes may disguise, but silly words will disclose a fool.
The Two Fellows and the Bear
Two Fellows were travelling together through a wood, when a Bear rushed out upon them. One of the travellers happened to be in front, and he seized hold of the branch of a tree, and hid himself among the leaves. The other, seeing no help for it, threw himself flat down upon the ground, with his face in the dust. The Bear, coming up to him, put his muzzle close to his ear, and sniffed and sniffed. But at last with a growl he shook his head and slouched off, for bears will not touch dead meat.
Then the fellow in the tree came down to his comrade, and, laughing, said 'What was it that Master Bruin whispered to you?'
'He told me,' said the other,'Never trust a friend who deserts you at a pinch.'
The Two Pots
Two Pots had been left on the bank of a river, one of brass, and one of earthenware. When the tide rose they both floated off down the stream. Now the earthenware pot tried its best to keep aloof from the brass one, which cried out: 'Fear nothing, friend, I will not strike you.''But I may come in contact with you,' said the other,'if I come too close; and whether I hit you, or you hit me, I shall suffer for it.'
The strong and the weak cannot keep company.
The Four Oxen and the Lion
A Lion used to prowl about a field in which Four Oxen used to dwell. Many a time he tried to attack them; but whenever he came near they turned their tails to one another, so that whichever way he approached them he was met by the horns of one of them. At last, however, they fell a-quarrelling among themselves, and each went off to pasture alone in a separate corner of the field. Then the Lion attacked them one by one and soon made an end of all four.
United we stand, divided we fall.
The Fisher and the Little Fish
It happened that a Fisher, after fishing all day, caught only a little fish. 'Pray, let me go, master,' said the Fish. 'I am much too small for your eating just now. If you put me back into the river I shall soon grow, then you can make a fine meal off me.'
'Nay, nay, my little Fish,' said the Fisher, 'I have you now. I may not catch you hereafter.'
A little thing in hand is worth more than a great thing in prospect.
Avaricious and Envious
Two neighbours came before Jupiter and prayed him to grant their hearts' desire. Now the one was full of avarice, and the other eaten up with envy. So to punish them both, Jupiter granted that each might have whatever he wished for himself, but only on condition that his neighbour had twice as much. The Avaricious man prayed to have a room full of gold. No sooner said than done; but all his joy was turned to grief when he found that his neighbour had two rooms full of the precious metal. Then came the turn of the Envious man, who could not bear to think that his neighbour had any joy at all. So he prayed that he might have one of his own eyes put out, by which means his companion would become totally blind.
Vices are their own punishment.
🔆 Otros textos para dictados en inglés