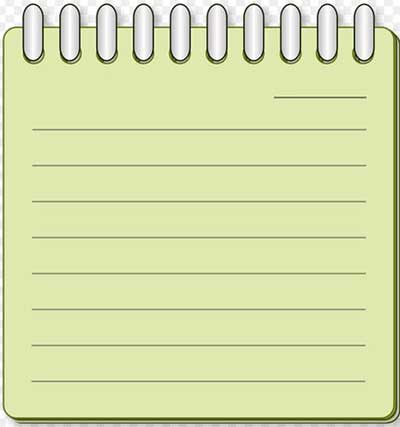 Recursos educativos en inglés. Pequeños textos en inglés, idoneos para dictados y traducciones. Ideal para aprender inglés, con el vocabulario, practicando la pronunciación y mucho más, de una manera divertida.
The British Isles
This is a map of the British Isles. There are two important islands. Great Britain and Ireland. In Great Britain there are three countries: England, Scotland and Wales.
To foreigners England is the whole island because it is very big. This is a mistake. Scottish, Welsh and Irish people are not English. They are British.
The northern part of Ireland is Ulster. It belongs to the United Kingdom. The southern part of the island is Eire and it is independent.
The United Kingdom is a democracy. The head of the State is Queen Elizabeth II. She reigns, but does not govern. There is a parliament with many members. The Prime Minister is the Head of the Government.
A letter
Luis is in England. He is following a course in English. He writes a letter to his parents:
Dear Dad and Mum,
I am learning a lot of English. I can say many things. For example, I can greet my friends in English and ask for food. I like English food very much, but I prefer Spanish food. I miss Spanish omelettes and paella. I have many English friends and I play with them. The course is finishing soon. Next month I'll be with you again.
Love from
Luis
The Trojan Horse
The trojans and the Greeks are at war.
This is the Trojan horse. The Greeks are building it to get inside the walls of Troy.
Some Greak soldiers will get into the horse, then they will give it as a present to the Trojans.
At night the Greek soldiers will come out of the horse and destroy the city.
Mountains in Labour
One day the Countrymen noticed that the Mountains were in labour; smoke came out of their summits, the earth was quaking at their feet, trees were crashing, and huge rocks were tumbling. They felt sure that something horrible was going to happen. They all gathered together in one place to see what terrible thing this could be. They waited and they waited, but nothing came. At last there was a still more violent earthquake, and a huge gap appeared in the side of the Mountains. They all fell down upon their knees and waited. At last, and at last, a teeny, tiny mouse poked its little head and bristles out of the gap and came running down towards them, and ever after they used to say:
'Much outcry, little outcome.'
The Hares and the Frogs
The Hares were so persecuted by the other beasts, they did not know where to go. As soon as they saw a single animal approach them, off they used to run. One day they saw a troop of wild Horses stampeding about, and in quite a panic all the Hares scuttled off to a lake hard by, determined to drown themselves rather than live in such a continual state of fear. But just as they got near the bank of the lake, a troop of Frogs, frightened in their turn by the approach of the Hares scuttled off, and jumped into
the water. 'Truly,' said one of the Hares, 'things are not so bad as they seem:
'There is always someone worse off than yourself.'
The Wolf and the Kid
A Kid was perched up on the top of a house, and looking down saw a Wolf passing under him. Immediately he began to revile and attack his enemy. 'Murderer and thief,' he cried, 'what do you here near honest folks' houses? How dare you make an appearance where your vile deeds are known?'
'Curse away, my young friend,' said the Wolf.
'It is easy to be brave from a safe distance.'
The Woodman & the Serpent
One wintry day a Woodman was tramping home from his work when he saw something black lying on the snow. When he came closer he saw it was a Serpent to all appearance dead. But he took it up and put it in his bosom to warm while he hurried home. As soon as he got indoors he put the Serpent down on the hearth before the fire. The children watched it and saw it slowly come to life again. Then one of them stooped down to stroke it, but thc Serpent raised its head and put out its fangs and was about to sting the child to death. So the Woodman seized his axe, and with one stroke cut the Serpent in two.'Ah,' said he, 'No gratitude from the wicked.'
The Bald Man and the Fly
There was once a Bald Man who sat down after work on a hot summer's day. A Fly came up and kept buzzing about his bald pate, and stinging him from time to time. The Man aimed a blow at his little enemy, but acks palm came on his head instead; again the Fly tormented him, but this time the Man was wiser and said:'You will only injure yourself if you take notice of despicable enemies.'
The Fox and the Stork
At one time the Fox and the Stork were on visiting terms and seemed very good friends. So the Fox invited the Stork to dinner, and for a joke put nothing before her but some soup in a very shallow dish. This the Fox could easily lap up, but the Stork could only wet the end of her long bill in it, and left the meal as hungry as when she began. 'I am sorry,' said the Fox, 'the soup is not to your liking.'
'Pray do not apologise,' said the Stork. 'I hope you will return this visit, and come and dine with me soon.' So a day was appointed when the Fox should visit the Stork; but when they were seated at table all that was for their dinner was contained in a very long-necked jar with a narrow mouth, in which the Fox could not insert his snout, so all he could manage to do was to lick the outside of the jar.'I will not apologise for the dinner,' said the Stork:
'One bad turn deserves another.'
The Fox and the Mask
A Fox had by some means got into the store-room of a theatre. Suddenly he observed a face glaring down on him and began to be very frightened; but looking more closely he found it was only a Mask such as actors use to put over their face. 'Ah,' said the Fox, 'you look very fine; it is a pity you have not got any brains.'
Outside show is a poor substitute for inner worth.
The Jay and the Peacock
A Jay venturing into a yard where Peacocks used to walk, found there a number of feathers which had fallen from the Peacocks when they were moulting. He tied them all to his tail and strutted down towards the Peacocks. When he came near them they soon discovered the cheat, and striding up to him pecked at him and plucked away his borrowed plumes. So the Jay could do no better than go back to the other Jays, who had watched his behaviour from a distance; but they were equally annoyed with him, and told him:
'It is not only fine feathers that make fine birds.'
The Frog and the Ox
'Oh Father,' said a little Frog to the big one sitting by the side of a pool, 'I have seen such a terrible monster! It was as big as a mountain, with horns on its head, and a long tail, and it had hoofs divided in two.'
'Tush, child, tush,' said the old Frog, 'that was only Farmer White's Ox. It isn't so big either; he may be a little bit taller than I, but I could easily make myself quite as broad; just you see.' So he blew himself out, and blew himself out, and blew himself out. 'Was he as big as that?' asked he.
'Oh, much bigger than that,' said the young Frog. Again the old one blew himself out, and asked the young one if the Ox was as big as that.'Bigger, father, bigger,' was the reply.
So the Frog took a deep breath, and blew and blew and blew, and swelled and swelled and swelled. And then he said: 'I'm sure the Ox is not as big as But at this moment he burst.
Self-conceit may lead to self-destruction.
🔆 Otros textos para dictados en inglés