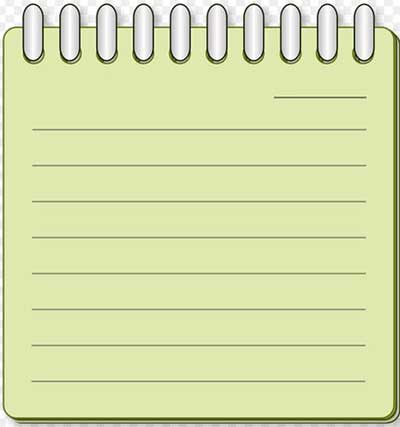 Recursos educativos en inglés. Textos en inglés, idóneos para dictados y traducciones. Ideal para aprender inglés, practicar vocabulario, pronunciación y mucho más, de una manera divertida.
The Man, the Boy, & the Donkey
A Man and his son were once going with their Donkey to market. As they were walking along by its side a countryman passed them and said: 'You fools, what is a Donkey for but to ride upon?'
So the Man put the Boy on the Donkey and they went on their way. But soon they passed a group of men, one of whom said: 'See that lazy youngster, he lets his father walk while he rides.'
So the Man ordered his Boy to get off, and got on himself. But they hadn't gone far when they passed two women, one of whom said to the other: 'Shame on that lazy lout to let his poor little son trudge along.'
Well, the Man didn't know what to do, but at last he took his Boy up before him on the Donkey. By this time they had come to the town, and the passers-by began to jeer and point at them. The Man stopped and asked what they were scoffing at. The men said: 'Aren't you ashamed of yourself for overloading that poor donkey of yoursu and your hulking son?'
The Man and Boy got off and tried to think what to do. They thought and they thought, till at last they cut down a pole, tied the donkey's feet to it, and raised the pole and the donkey to their shoulders. They went along amid the laughter of all who met them till they came to Market Bridge, when the Donkey, getting one of his feet loose, kicked out and caused the Boy to drop his end of the pole. In the struggle the Donkey fell over the bridge, and his fore-feet being tied together he was drowned.
'That will teach you,' said an old man who had followed them:
'Please all, and you will please none.'
The Miser and His Gold
Once upon a time there was a Miser who used to hide his gold at the foot of a tree in his garden; but every week he used to go and dig it up and gloat over his gains. A robber, who had noticed this, went and dug up the gold and decamped with it. When the Miser next came to gloat over his treasures, he found nothing but the empty hole.
He tore his hair, and raised such an outcry that all the neighbours came around him, and he told them how he used to come and visit his gold. 'Did you ever take any of it out?' asked one of them.
'Nay,' said he, 'I only came to look at it.'
'Then come again and look at the hole,' said a neighbour; 'it will do you just as much good.'
Wealth unused might as well not exist.
Fox and the Mosquitoes
A Fox after crossing a river got its tail entangled in a bush, and could not move. A number of Mosquitoes seeing its plight settled upon it and enjoyed a good meal undisturbed by its tail.
A hedgehog strolling by took pity upon the Fox and went up to him: 'You are in a bad way, neighbour,' said the hedgehog; 'shall I relieve you by driving off those Mosquitoes who are sucking your blood?'
'Thank you, Master Hedgehog,' said the Fox, 'but I would rather not.'
'Why, how is that?' asked the hedgehog.
'Well, you see,' was the answer, 'these Mosquitoes have had their fill; if you drive these away, others will come with fresh appetite and bleed me to death.'
The Fox Without a Tail
It happened that a Fox caught its tail in a trap, and in struggling to release himself lost all of it but the stump. At first he was ashamed to show himself among his fellow foxes. But at last he determined to put a bolder face upon his misfortune, and summoned all the foxes to a general meeting to consider a proposal which he had to place before them. When they had assembled together the Fox proposed that they should all do away with their tails. He pointed out how inconvenient a tail was when they were pursued by their enemies, the dogs; how much it was in the way when they desired to sit down and hold a friendly conversation with one another. He failed to see any advantage in carrying about such a useless encumbrance.
'That is all very well,' said one of the older foxes; 'but I do not think you would have recommended us to dispense with our chief ornament if you had not happened to lose it yourself.'
Distrust interested advice.
The One-Eyed Doe
A Doe had had the misfortune to lose one of her eyes, and could not see any one approaching her on that side. So to avoid any danger she always used to feed on a high cliff near the sea, with her sound eye looking towards the land. By this means she could see whenever the hunters approached her on land, and often escaped by this means.
But the hunters found out that she was blind of one eye, and hiring a boat rowed under the cliff where she used to feed and shot her from the sea. 'Ah,' cried she with her dying voice,
'You cannot escape your fate.'
Belling the Cat
Long ago, the mice had a general council to consider what measures they could take to outwit their common enemy, the Cat. Some said this, and some said that; but at last a young mouse got up and said he had a proposal to make, which he thought would meet the case. 'You will all agree,' said he, 'that our chief danger consists in the sly and treacherous manner in which the enemy approaches us. Now, if we could receive some signal of her approach, we could easily escape from her. I venture, therefore, to propose that a small bell be procured, and attached by a ribbon round the neck of the Cat. By this means we should always know when she was about, and could easily
retire while she was in the neighbourhood.'
This proposal met with general applause, until an old mouse got up and said: 'That is all very well, but who is to bell the Cat?' The mice looked at one another and nobody spoke. Then the old mouse said:
'It is easy to propose impossible remedies.'
🔆 Otros textos para dictados en inglés