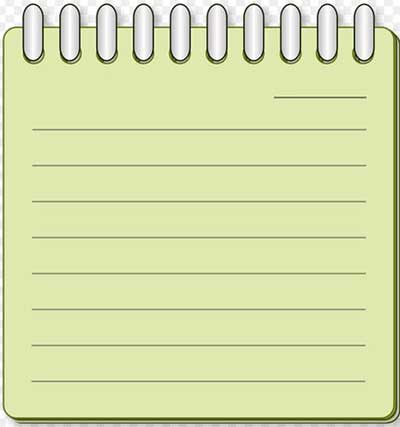 Recursos educativos en inglés. Textos en inglés, idóneos para dictados y traducciones. Ideal para aprender inglés, practicar vocabulario, pronunciación y mucho más, de una manera divertida.
Vincent cannot use public transport because of the strikes. Everything is blocked: there are no trains, buses or underground. It's bad luck because today he has to replace someone at the cultural centre. Fortunately, one of his friends can lend him his motorbike.
---
Julian watches television for two hours a day and goes to the cinema often. Last month he went four times. He never plays sports but sometimes plays video games with his friends. He goes every day to visit his grandmother who lives near him. He brings her flowers from time to time. When they see each other, they always discuss politics.
---
Julie is walking down the street, she stops and looks at a shop, she seems to like what she sees. In the window, there is some jewellery. A woman comes out of the shop and Julie enters right after. In the shop there is only one saleswoman. Julie goes to her and she tells her that she does not want to buy anything and that she is a saleswoman. She shows the young saleswoman the accessories created by her young friends. The saleswoman doesn't look enthusiastic, but this doesn't discourage Julie. She keeps smiling and does everything she can to get the salesgirl to agree to show her boss a few accessories. Finally, Julie leaves a couple of things with her and asks her for directions to another shop. The saleswoman kindly explains the way and Julie leaves.
---
At the market, at the cheese shop, I bought half a pound of butter, a farm camembert, a litre of milk and a pot of fresh cream. At the greengrocer's I bought two melons, a kilo of tomatoes, a pound of green beans and a tub of strawberries. At the butcher's I bought three slices of ham, some pâté and a nice entrecote. I also went to the supermarket to buy a packet of yeast, a packet of flour and a bottle of fruit juice.
---
Melanie used to have short hair, she always wore cheerful dresses and she loved to go shopping. When she was a student, she regularly went to a small shop near her university. She always found something: colourful T-shirts, nice skirts, colourful jumpers, scarves of all colours: red, green, yellow, orange, purple... But one day, Melanie had to change everything. Now she has long hair, wears strict dresses, black or grey suits, white blouses, plain jumpers and very classic shoes. She has become a lawyer and loves her new life.
---
La secrétaire est restée au bureau toute la journée. Son supérieur hiérarchique ne se plaint jamais d'elle. Elle ne manque pas de dynamisme. Elle a remis de l'ordre sur son bureau, elle a envoyé des fax et répondu au courrier. Elle a pris plusieurs rendez-vous pour le directeur. Elle a préparé les photocopies pour les participants à la réunion de l'après-midi. Elle a remis des dossiers au chef du personnel, elle a rempli des formulaires et elle a rédigé plusieurs commentaires sur son rapport hebdomadaire. Enfin, elle s'est occupée du nouveau stagiaire et elle lui a expliqué le fonctionnement de l'entreprise ainsi que le règlement intérieur.
---
Living in the countryside has many advantages. There is almost no pollution. There are not many cars so there are no traffic jams. Life is healthier, the air is clean and life is cheaper than in the city.
There are also many advantages to living in the city: there are jobs, theatres, cinemas, a rich cultural life. In the city there are shops, you can easily meet other people and the best schools for your children are in the city.
---
Nao never complains, she is not a complainer. She has a good job, she designs scarves for a fashion company. She has been learning French for several years. Nao has been studying French for almost four years. She speaks very well but she would like to make more progress and improve her French. She is very interested in art, French culture, cinema and gastronomy. She lives in Annecy, Haute-Savoie. Her favourite dish is tartiflette. It is a dish made with potatoes, bacon and cheese.
---
Mr Dutemps is an antique dealer. He has an antique shop in the suburbs of Paris. He lives in a very nice neighbourhood. His parents ran the shop before him and so Mr Dutemps has lived there all his life. He specialises in the Art Deco period. He sells furniture, paintings, vases and his shop is very tastefully decorated: on the walls of his shop there are flower scarves created by young Parisian artists.
---
Julie went to the university party. She stayed quite late. There were lots of people at the party. Her teachers were there too. The atmosphere was very nice and the discussions very interesting. Julie talked about her courses. When she got home, it was after eight o'clock and cold. On her way home she found some keys on the road. She took them and brought them to the police the next day.
---
Jacques is clumsy. He sings like a saucepan. He can't make a omelette, he sucks at maths and he drives like a foot. Paul is the opposite. He is very clever. He's incredibly talented. He sings like a tenor. As for cooking, he's a real cordon bleu. He's a head for maths and he's an ace at driving.
---
This year again, more than three thousand museums have decided to stay open at night for "Museum Night", a celebration created by the Ministry of Culture in 2005. This event includes art museums, archaeological museums, history museums, castles, etc. Programmes specially designed for the evening have been devised. This year, in Mulhouse, the Musée des Beaux-Arts is organising a treasure hunt, and in Dax the Musée de Borda is organising a treasure hunt. For those who are not afraid of anything, the archaeological museum of Nice proposes to visit its collection of sarcophagi in the dark with only a torch for illumination. One last original initiative: the Departmental Museum of Flanders in Cassel offers the possibility of visiting in sign language.
How long has the Museum Night been going on?
Where does the treasure hunt take place?
What does the Nice Archaeological Museum offer?
Which museum offers a visit in sign language?
---
To celebrate Christmas, we decorate the tree and the house with garlands, stars and baubles bought at the Christmas market. Sometimes an advent calendar is hung on the living room wall.
On Christmas Eve, children think of Father Christmas, his sleigh, reindeer, elves... In the evening, Christian families go to church to attend midnight mass.
For the New Year's Eve meal, the family is reunited and the meal is delicious. Often, poultry is prepared: a turkey or a chicken. The grown-ups tell their memories of Christmas to the little ones who listen, thinking of their many presents.
🔆 Otros textos para dictados en inglés