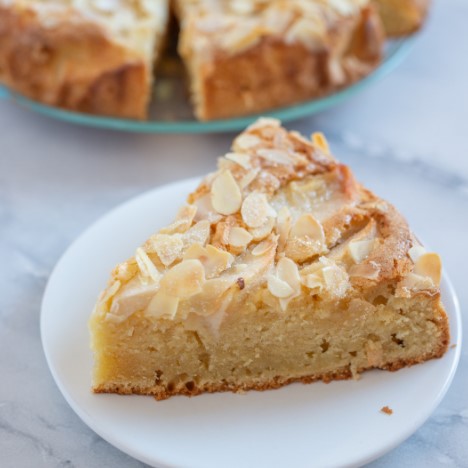 Cooking recipes - How to make Soft almond cake?
Soft almond cake, a quick and easy recipe. The dough is ready in a few minutes, delicious and light; it contains no oil or butter.
Ingredients
4 eggs
200 g sugar
1 teaspoon almond flavouring
60 g almonds
220 ml full cream
230 g flour T 45
16 g baking powder
50 g flaked almonds
Steps for making Soft almond cake:
Chop the almonds in a mixer.
Break the eggs into a bowl, add the sugar and almond flavouring and whisk with an electric mixer.
While still beating, add the full cream and the almond powder.
Lastly, add the flour, a little at a time, and the baking powder.
Pour the mixture into a 24 cm diameter mould lined with baking paper.
Decorate the surface with the flaked almonds and bake in a static oven at 170° C. for about 45 minutes.
🔆 Other recipes