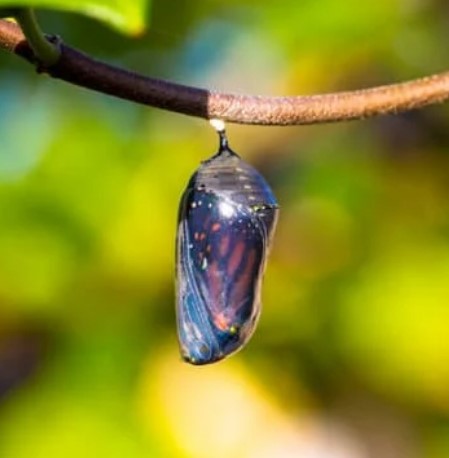 Recursos Educativos en Inglés - Stories in English - Cuentos en inglés
All in good time - Stories to Think About
A man found a butterfly cocoon and took it home with him so that he could watch the butterfly as it emerged from it. One day he saw that there was a small hole and so he sat and watched for several hours. He noticed that the butterfly was struggling to make it bigger so that it could get out.
The man watched as the butterfly struggled hard to get its body through the small hole, until at one point it stopped. Apparently it was stuck.
So the good man decided to help the butterfly and with a small scissors he cut the hole a little to make it bigger, so that the butterfly could get out of the cocoon. However, when it managed to get out, its body was very swollen and its wings were small and bent. The man waited for the wings to open and the swelling of the body to go down, but neither happened and the butterfly could only crawl in circles, its little body swollen and its wings bent. It was never able to fly.
What man, in his kindness, did not understand, was that the restriction of the cocoon opening and the struggle needed to get out of the tiny hole was nature's way of sending fluids from the butterfly's body to its wings, so that they would become big and strong and then it could fly.
Freedom to fly was something that could only come after the struggle.
Anonymous
🔆 Otros cuentos: