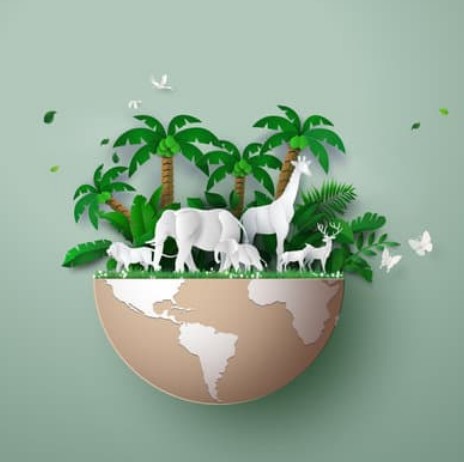 What is World Wildlife Day?
World Wildlife Day is an international day that was established by the UN in 2014 and every year on 3 March is dedicated to raising public awareness about wildlife and the dangers of global wildlife trafficking.
Why is this day so important?
World Wildlife Day is an opportunity to celebrate the diversity of wildlife and to raise awareness of the many benefits that its conservation brings to people. It also raises awareness of the need to combat the decline in wildlife numbers which has economic, social and environmental impacts.
What is the theme of World Wildlife Day?
The theme changes every year. The 2018 theme was big cats, the 2019 theme was aquatic life and the 2022 theme was sustaining all life on earth.
Year 2022 "Recovering Keystone Species for Ecosystem Restoration": aimed at raising awareness of the current status of endangered and critically endangered wildlife species.
How to celebrate World Wildlife Day?
Learn more about wildlife and see how you can help. This can include raising awareness, participating in events, organising campaigns and using the World Wildlife Day logo wherever possible.
Main threats to wildlife
There are currently multiple factors that threaten the conservation of various species of wild flora and fauna, most of which are caused by human activity and climate change. This generates negative and high-impact economic, environmental and social consequences.
Some of the threats to the planet's wildlife are the following:
Poaching, overfishing and species trafficking.
Degradation, fragmentation and destruction of wildlife habitats.
climate change
Greenhouse emissions.
Exploitation and overexploitation of natural resources.
Indiscriminate felling of trees.
Disappearance of ecosystems.
Use of chemical treatments to increase the growth of conifers.
Proliferation of invasive species in habitats other than their original geographical distribution.
#ForestPeoplePlanet; #WorldWildlifeDay; #WWD2021
Other articles