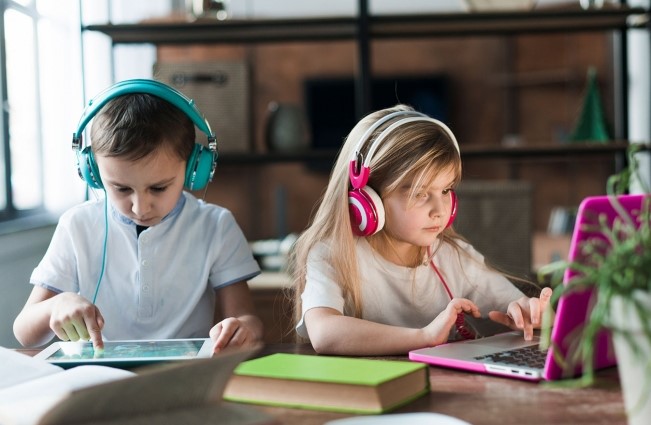 Parents, you may (finally) be able to spend your evenings in peace and quiet, far away from the tumult of homework done badly or not done by your dear blond heads. And it is to ByteDance, TikTok's parent company based in Beijing, that you owe this innovation: a smart lamp with a camera that could accompany the children during this daily session.
ByteDance has moved away from social networks (or almost) and is now putting its new technologies at the service of many other areas, to broaden its field of action. Education seems to be particularly at the heart of the concerns of the Chinese giant, which has just launched the Dali Smart Tutoring Lamp T5 under the brand name Dali Education. What some people call a "gadget" is none other than a smart lamp developed to help children with their homework. A solution that could please many parents.
After the educational services GoGoKid and Qingbei, ByteDance offers a high-tech object to parents who are trying to balance work, personal life and education on a daily basis. In addition to functioning like a traditional lamp, this innovation is equipped with a screen like a smartphone, a camera/camera, and an integrated digital assistant. The lens? Helping your cherubs to perform tasks... for you thanks to an intelligent coaching function.
Not only has the lamp been awarded a string of certifications that guarantee "protective eye light" for the youngest children, as well as good sitting posture induced by the two wings of the lamp - avoiding shadows when the child is writing - but also - and above all - it allows them to carry out several tasks such as searching for words, reading English, or solving maths problems.
The "Daily Love Tutoring" application, offered with the lamp, allows parents to plan and monitor their children's work and progress, while the camera gives them the opportunity to monitor the environment in which they work and communicate with them in real time if necessary.
The intelligent lamp is already on sale in China at a price of 799 yuan, or around 102 euros.