Lecturas en Inglés - Readings in English
Los Cuentos, poesías, trabalenguas, etc. Ofrecen la posibilidad de viajar y vivir aventuras fantásticas con la imaginación, fomentan la creatividad, entretienen, enseñan a través de moralejas, acercan a los niños, a los libros y estimulan la lectura. Las Lecturas ayudan en el aprendizaje de un idioma. Favoreciendo la lectura, la comprensión, la adquisición de vocabulario, traducción, etc.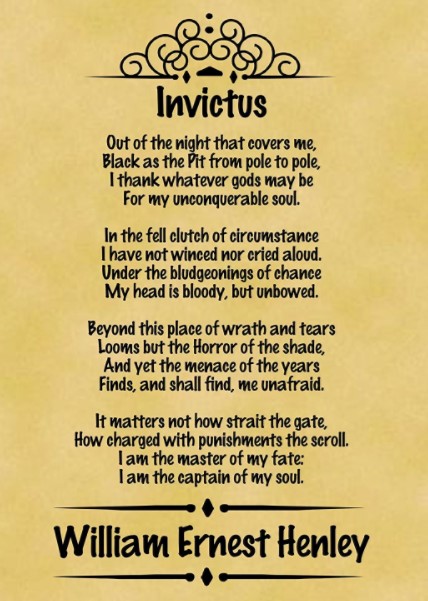 Recursos Educativos en Inglés - Poems in English
Poesías en inglés
Invictus - Poems - William Ernest Henley
Out of the night that covers me,
Black as the Pit from pole to pole,
I thank whatever gods may be
For my unconquerable soul.
Detalles

Categoría: Variadas - Varied