Lecturas en Inglés - Readings in English
Los Cuentos, poesías, trabalenguas, etc. Ofrecen la posibilidad de viajar y vivir aventuras fantásticas con la imaginación, fomentan la creatividad, entretienen, enseñan a través de moralejas, acercan a los niños, a los libros y estimulan la lectura. Las Lecturas ayudan en el aprendizaje de un idioma. Favoreciendo la lectura, la comprensión, la adquisición de vocabulario, traducción, etc.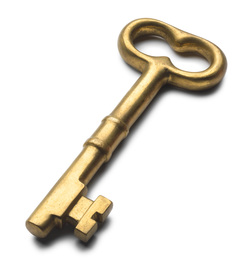 Recursos Educativos en Inglés - Poems in English
Poesías en inglés variadas
Varied - The key of the kingdom
This is the key of the kingdom.
In that kingdom there is a city,
In that city there is a street,
In that street there is a lane,
In that lane there is a house,
In that house there is a room,
In that room there is a bed,
On that bed there is a basket,
In that basket there are some flowers.
Detalles

Categoría: Variadas - Varied