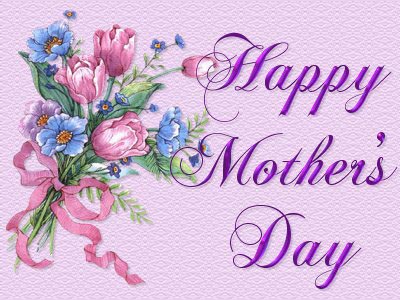 Día de la madre - Mother's Day - Celebraciones - Celebrations
Mother's Day is an annual holiday celebrated in honour of mothers in many countries.
The date of Mother's Day varies from country to country, but the majority of them have chosen to celebrate it in May.
Maman is derived from the Latin mamma, which we find in Plautus and Catullus. We find this onomatopoeia in almost all languages. This word comes to children because it is easy to articulate. A term of tenderness and affection, even as adults we continue to use it: Happy birthday Mum! In the 18th century, the nobility called the nursing mother Mama Teton.
On Mother's Day, children give their mothers gifts, cakes, flowers or objects they have made at school or at home. It is also celebrated by adults of all ages to honour their mothers.
The ancient origins of Mother's Day:
We have been celebrating mothers for years but it is interesting to know the origins of this holiday in order to understand how it came about.
This holiday is older than Christmas and celebrates the family and the love between the mother and her children. It is a time for sharing good times and building good memories through family activities.
The many origins of Mother's Day
Ancient civilisations such as the Greeks celebrated Rhea, mother of all gods, while the Romans celebrated Matralia or Matronalia in honour of women and mothers who gathered at the temple of Juno Licina to receive gifts and money. With Christianity, the pagan festivals were forgotten and Mary, mother of Jesus, became the emblematic figure of the mother.
In the sixteenth century, England celebrated Mothering Day, but gradually it became a celebration of the Church and mothers were no longer honoured. However, Mothering Sunday was often a day off and many English people took the opportunity to visit their mothers and bring them a cake.
In France, Napoleon raised the idea of an official Mother's Day, but it was not until the official revival of the holiday in the United States that it was taken up in Europe.
Recursos y materiales gratis en inglés, para el día de las madres.
How is Mother's Day celebrated in Europe?
No matter when or how, mothers are celebrated in almost every country in the world. It is the day when every child shares his or her love with his or her mother to thank her for all that she does during the year.
Between the First and Second World Wars, Mother's Day spread throughout Europe. The date and tradition differed from country to country, but the spirit was the same: to celebrate the mother and the family.
In Spain, "El dia de la madre" is celebrated on the first Sunday of May. The tradition is for the whole family to go to a restaurant and for the mothers to be given a flower. In countries with a strong Catholic tradition, the month is traditionally that of Mary.
In Denmark, Mother's Day is celebrated on the second Sunday in May, as in the United States. According to tradition, children give chocolates and flowers to their mothers
In Hungary, Mothers' Day is celebrated on the first Sunday in May. On this day, mothers spend time with their families by going to concerts, plays and sports competitions.
In Norway, Mother's Day is celebrated on the second Sunday in February. Children wake up their mothers by bringing them breakfast in bed and give them flowers and a cake.
In Finland, Mother's Day falls on the second Sunday in May. Children also bring flowers to their mothers and a cake.
In Italy, children celebrate their mothers on the second Sunday in May. Children like to make their gifts with their little hands and there are songs on the radio that pay tribute to them.
Mother's Day was introduced in Germany around 1922 during the Weimar Republic.
In Germany, mothers are celebrated on the second Sunday in May. This is normally a day of complete rest for the mother and the children have to take care of everything. The day starts with a breakfast made by the children, followed by a walk and finally a good meal!
Mother's Day in Yugoslavia is one of a series of three holidays in December (three consecutive Sundays). Within these three days, we find Children's Day, Fathers' Day and Mothers' Day. Traditionally, on each holiday, the person being celebrated is hung with a rope, children must promise to behave well, mothers must give sweets and small gifts to their children. Finally, the father has to give the Christmas presents so that everyone can go to the table and enjoy themselves.