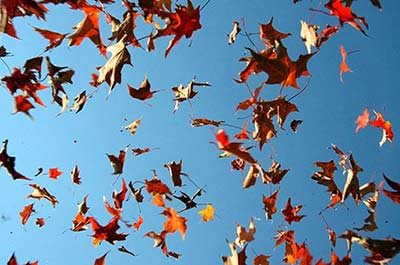 Canciones para Niños en Inglés: Estaciones del año, Otoño - Songs for Children in English: Seasons, Autumn
Autumn Leaves are a-falling
Autumn leaves are a-falling,
Red and yellow and brown,
Autumn leaves are a-falling,
See them fluttering down.
Autumn leaves from the treetops.
Flutter down to the ground,
When the wind blows his trumpet
See them whirling around.
Autumn leaves when they're tired,
Settle down in a heap,
At the foot of the old tree,
Soon they'll all fall asleep.
Thanks so much to nany83 for sending in this song!
Canciones para niños en inglés sobre las estaciones del año, en este caso otoño. Ideales para favorecer el aprendizaje del idioma, adquirir vocabulario, practicar la pronunciación, etc.