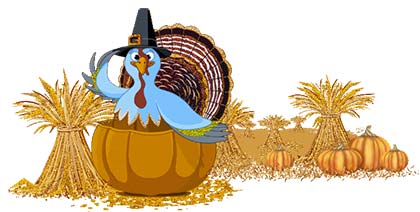 Canciones para Niños en Inglés: Acción de Gracias - Songs for Children in English: Thanksgiving
Mr. Turkey
Mr. Turkey, Mr. Turkey
Run away, run away.
If you are not careful,
You will be a mouthful,
On Thanksgiving Day,
On Thanksgiving Day."
(Thanks so much to nany83 for sending in this song!)
Canciones para niños en inglés para Acción de gracias. Ideales para favorecer el aprendizaje del idioma, adquirir vocabulario, practicar la pronunciación, etc.