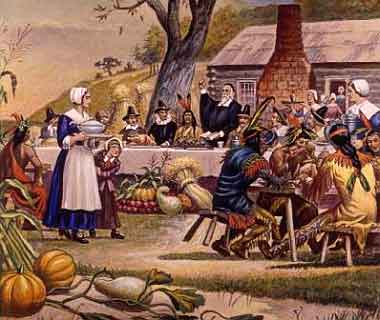 Canciones para Niños en Inglés: Acción de Gracias - Songs for Children in English: Thanksgiving
First Thanksgiving
Upon the Mayflower pilgrims sailed
Until America's Plymouth was hailed.
They anchored there in 1620
Food nearly gone, and hardships aplenty.
Indians shared their seeds, meat, and corn
That's how the First Thanksgiving was born!
(Thanks so much to nany83 for sending in this song!)
Canciones para niños en inglés para Acción de gracias. Ideales para favorecer el aprendizaje del idioma, adquirir vocabulario, practicar la pronunciación, etc.