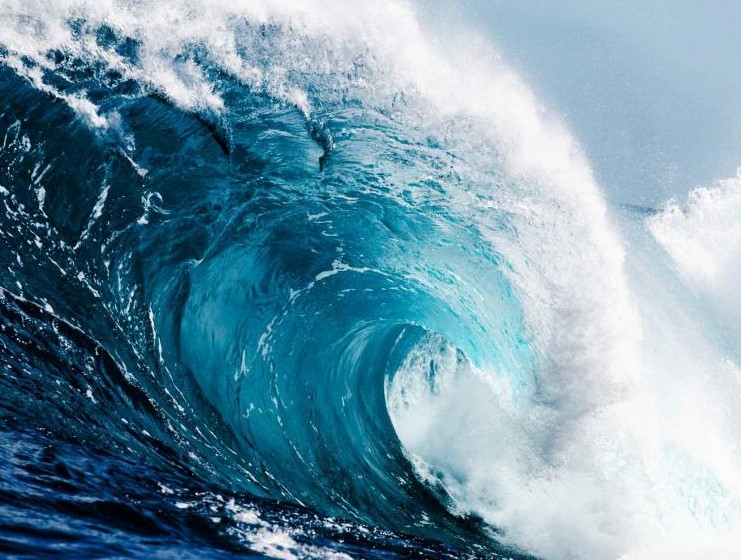 An 8.1-magnitude earthquake off the coast of New Zealand made Pacific residents fear the worst on Friday 5 March.
More fear than harm. A tsunami warning was issued on Friday morning in New Caledonia after an 8.1 magnitude earthquake near Kermadec, the uninhabited Pacific islands that are part of New Zealand, but the feared wave did not finally break. The alert was "lifted on all French territories in the Pacific" two hours after it was triggered, tweeteded Overseas Minister Sébastien Lecornu around 02:25 (Spain time).
The highest wave, one metre high, occurred in New Caledonia on the island of Maré, in the Loyalty Islands archipelago, while on the Isle of Pines, Yaté and Noumea waves of between 45 centimetres and 80 centimetres were observed, indicated the local civil security, which specified that no damage was to be deplored.
After a series of powerful seismic shocks, tens of thousands of people in the coastal areas of New Caledonia, New Zealand and Vanuatu fled to higher ground and inland on Friday. Early Friday morning, New Caledonia's 64 tsunami warning sirens sounded on the beaches of Noumea and firefighters evacuated swimmers and sportsmen. Most of the shops had also lowered their blinds, AFP noted. A toll-free number has been made available to the population while 11 schools near the coast in Noumea have been evacuated, said the South Province.
The rise in water levels was much less than expected. In the end, only a few people found themselves a little dehydrated after being stuck for several hours in Tahiti's traffic jams. It was indeed forbidden to drive on the East coast, which caused traffic jams in the North-East of Tahiti.
New Zealand's emergency services ordered the evacuation of coastal areas over long stretches of the northern part of New Zealand (the North Island). A few hours later, however, shortly after 1 a.m. (Spain time) on Friday, the National Emergency Management Agency withdrew its alert, assuring that "the biggest waves have now passed".