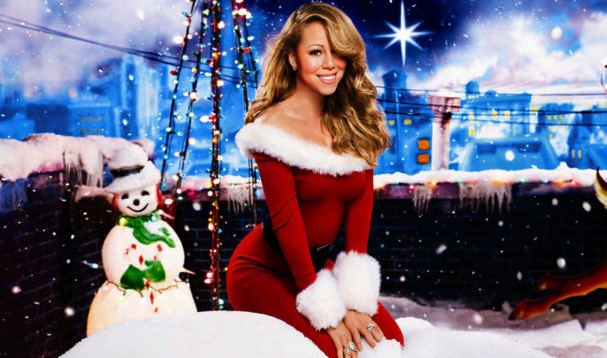 Christmas 2020: Mariah Carey kicks off the season with "All I Want For Christmas Is You".
The American diva kicked off the festive season with her famous song, which became a Christmas hit.
There are two ways to tell if the Christmas season has begun. Firstly, Christmas TV movies are starting to invade the TV channel's screens, with their cohort of love stories or inextricable situations finally decanted by an unexpected miracle (not always this said). But Christmas also starts when Mariah Carey's voice begins to be broadcast everywhere, including on our playlists.
Indeed, All I Want For Christmas Is You is one of the most played songs during the festive season. And the diva didn't wait for the Halloween makeup to fade and the decorations to come down to launch the Christmas season.
As early as November 1, Mariah Carey posted a video on her Instagram account that shows a person in a scary Halloween costume walking down a hallway leading to a door that reads "not yet".
The door then opens to the first notes of the famous song, and we discover the singer in what looks like pajamas in a Christmas decor, waiting for almost a year to leave this room to kick off the holidays. "It's time," Mariah Carey writes, before launching into an enthusiastic "woo-hoo".