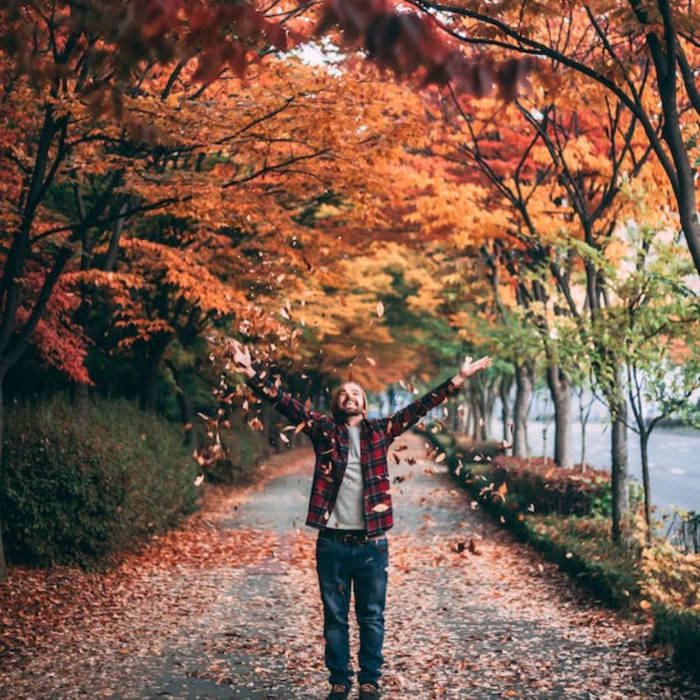 🍂 Fun and Cozy! Family Activities to Make the Most of Autumn
Hey there, fellow autumn enthusiasts! 🍁 Are you ready to embrace the magic of fall with your loved ones? As the leaves turn golden and the air gets crisp, it's the perfect time to bond and create unforgettable memories with your family. In this guide, we've rounded up a delightful collection of activities that will help you savor every moment of this enchanting season. So grab your pumpkin spice latte and let's dive into the world of autumn adventures! 🎃☕
1. 🍁 Explore Nature's Canvas
Autumn is Mother Nature's most exquisite masterpiece, and the best way to appreciate it is by getting outdoors. Take your family on a scenic hike through a nearby forest or park. The vibrant foliage, the soothing rustle of leaves underfoot, and the earthy scent of the woods create an atmosphere like no other. 🌲🍂
Don't forget to bring a basket to collect colorful leaves, acorns, and pinecones. You can later use them for creative crafts or as seasonal decorations for your home. 🎨✨
2. 🎃 Pumpkin Patch Adventures
Visiting a pumpkin patch is a quintessential autumn activity. It's not just about picking the perfect pumpkin for carving; it's about the whole experience. From navigating corn mazes to hayrides and petting zoos, pumpkin patches offer a day filled with family fun. 🌽🚜🐷
Once you've selected your pumpkins, gather around the table for a pumpkin carving contest. Who can create the spookiest or silliest jack-o'-lantern? 🎃👻
3. 🍎 Apple Picking Extravaganza
An apple a day keeps the doctor away, right? Why not pick your own apples at a nearby orchard? This activity not only allows you to enjoy the crisp fall air but also lets you bring home bags of delicious apples to enjoy in various ways.
After your apple-picking adventure, spend some quality time in the kitchen making homemade apple pies, apple crisps, or even apple cider. It's a tasty way to bond as a family and savor the flavors of the season. 🍏🥧🍎
4. 🏞️ Family Picnic in the Park
Gather a blanket, some cozy sweaters, and a picnic basket filled with your favorite fall treats. Head to a nearby park or even your backyard for a delightful family picnic. The combination of autumn scenery and comfort food is pure bliss. Enjoy sandwiches, soup, and, of course, some pumpkin pie for dessert! 🥪🥣🥧
After your meal, engage in classic games like frisbee, catch, or even a friendly game of touch football. It's all about creating cherished memories together. 🏈🍽️
5. 🍂 Leaf Pile Fun
Raking leaves may seem like a chore, but not if you turn it into a playful family activity. Invite your kids (and your inner child) to jump into those giant leaf piles you've gathered. The laughter and joy that come from tossing leaves in the air are absolutely priceless. 🍁🍃
Pro tip: Hide some small treasures like coins or toys in the leaf pile for your little ones to discover – it's like a natural treasure hunt! 🎉💰
6. 🍲 Cozy Cooking and Baking
Autumn is the season for comfort food. Gather the family in the kitchen for a day of cooking and baking. Prepare hearty soups, stews, or chili, and let the aroma fill your home with warmth and coziness. The best part? Everyone can join in, from chopping veggies to stirring the pot. 🍲👨‍🍳👩‍🍳
For dessert, try your hand at making caramel apples, pumpkin bread, or cinnamon rolls. The satisfaction of enjoying a meal you've prepared together is unbeatable. 🍎🍞🥖
7. 🎥 Movie Night Under the Stars
Set up an outdoor movie night in your backyard or at a local park. All you need is a projector, a white sheet or screen, and some comfy blankets and pillows. Choose family-friendly fall films like "Hocus Pocus" or "The Nightmare Before Christmas." 🌌🎬
Don't forget the popcorn, hot chocolate, and marshmallows for roasting over a fire pit. It's an enchanting way to spend a crisp autumn evening together. 🔥🍿☕
8. 🍁 Scenic Drives and Leaf Peeping
Sometimes, the best way to enjoy autumn is by simply driving through scenic routes known for their fall foliage. Pack some snacks and hit the road to witness the breathtaking beauty of changing leaves. 🚗🍂🍁
Research the best spots in your area for leaf peeping and make it a day trip. Stop along the way for short hikes or picnics to fully appreciate the surroundings.
9. 🏡 Cozy Indoor Craft Day
For those chilly autumn days when staying indoors is more appealing, embrace your creative side with a craft day. Set up a crafting station with supplies for making autumn-themed decorations, wreaths, or even homemade Halloween costumes. 🎃🖌️🧶
Working on crafts together encourages teamwork and unleashes your family's artistic talents. Plus, your home will be beautifully decorated for the season!
10. 🎃 Spooky Storytelling Night
As Halloween approaches, gather around a campfire or cozy living room and take turns sharing spooky stories. Encourage your family members to get creative and invent their own tales of ghosts, witches, and haunted houses. 🌙👻
To make it even more exciting, use flashlights to set the mood and add some eerie ambiance. And of course, enjoy some Halloween treats as you huddle together for a night of spine-tingling fun.
In Conclusion
Autumn is a time of change and reflection, and what better way to embrace it than by spending quality time with your family? These activities are not only entertaining but also provide opportunities to strengthen your bonds and create lasting memories.
So, whether you're crunching leaves on a nature hike, picking apples, or enjoying a cozy movie night, make the most of this fall season with your loved ones. Autumn's beauty is fleeting, but the memories you create will last a lifetime. 🍂🧡
Now, go out there and make this autumn the best one yet! 🍁👨‍👩‍👧‍👦🍂