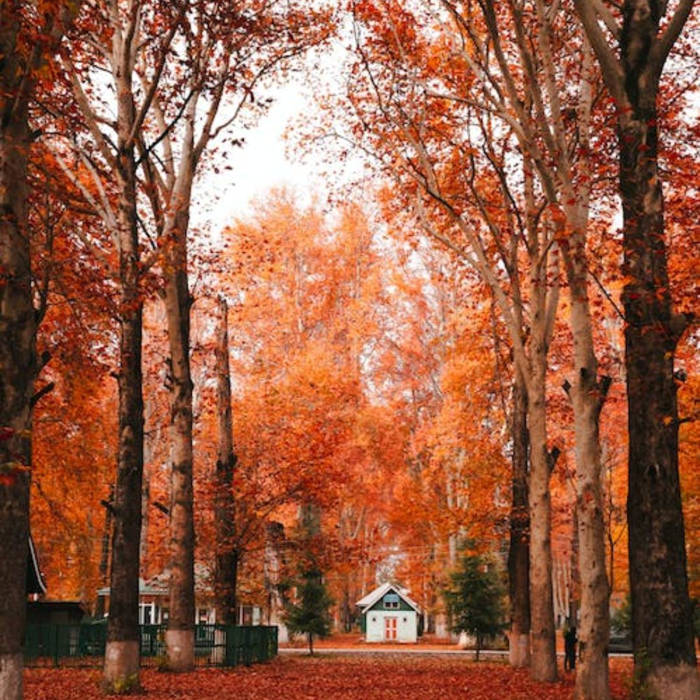 🍂 The Perfect Autumn Getaway! Weekend Destinations to Recharge Your Energy 🌄
Hey there, fellow wanderer! 🌟 Have you been feeling the autumn vibes in the air? The crisp breeze, the vibrant foliage, and the scent of pumpkin spice – it's that magical time of the year again. And what better way to embrace the beauty of fall than planning the perfect weekend escape? 🍁
In this guide, we're going to whisk you away to some of the most enchanting autumn destinations across the United States. Get ready to recharge your energy and immerse yourself in the wonders of this splendid season. 🚗💨
🌟 The Autumn Aura 🍂
Before we dive into the exciting destinations, let's talk about why autumn is the ideal season for a quick getaway. Imagine strolling through a colorful forest, sipping on a hot apple cider, or snuggling up by a cozy bonfire. Autumn offers a sense of renewal and tranquility that's perfect for recharging your batteries.
Plus, the weather is just right – not too hot, not too cold. It's like nature's way of inviting you to step outside and embrace its beauty. 🍃🌤️
🍁 Asheville, North Carolina 🏞️
Distance from major cities: 2-4 hours
Nestled in the heart of the Blue Ridge Mountains, Asheville is a haven for nature lovers and art enthusiasts alike. This vibrant city is famous for its breathtaking fall foliage, which transforms the landscape into a mesmerizing palette of reds, oranges, and yellows.
📸 Must-See Spots: The Blue Ridge Parkway, Biltmore Estate, and the charming downtown area with its eclectic shops and farm-to-table restaurants.
🌲 Lake Tahoe, California/Nevada 🏞️
Distance from major cities: 3-5 hours
Lake Tahoe is a year-round gem, but it shines particularly bright in the fall. The crystal-clear waters are surrounded by snowcapped peaks and forests bursting with autumn colors. It's a paradise for hikers, bikers, and anyone seeking serenity.
📸 Must-See Spots: Emerald Bay State Park, Tahoe Rim Trail, and the vibrant South Lake Tahoe town.
🍎 Hudson Valley, New York 🏞️
Distance from major cities: 1-2 hours
Just a stone's throw from the bustling streets of New York City lies the tranquil Hudson Valley. This region is famous for its apple orchards, charming towns, and historic sites. In the fall, the Hudson Valley is a patchwork of fiery foliage and rustic charm.
📸 Must-See Spots: Storm King Art Center, Walkway Over the Hudson, and Rhinebeck, a picturesque village.
🍷 Napa Valley, California 🍇
Distance from major cities: 1-3 hours
While Napa Valley is renowned for its vineyards and wine-tasting, it's also a splendid destination for an autumn escape. The vineyards turn into a sea of golden leaves, making it a dreamy backdrop for a weekend of wine, gastronomy, and relaxation.
📸 Must-See Spots: Castello di Amorosa, Napa Valley Wine Train, and charming Yountville.
🌄 The Great Smoky Mountains, Tennessee/North Carolina 🏞️
Distance from major cities: 3-5 hours
There's something truly magical about the Great Smoky Mountains in the fall. The misty ridges and lush forests come alive with a riot of autumn colors. Whether you're into hiking, wildlife, or simply unwinding in a cabin, this destination has it all.
📸 Must-See Spots: Clingmans Dome, Cades Cove, and the charming town of Gatlinburg.
🌳 The Pocono Mountains, Pennsylvania 🏞️
Distance from major cities: 1-2 hours
The Pocono Mountains are a hidden gem for those seeking a peaceful autumn escape. The rolling hills and pristine lakes provide a serene backdrop for a weekend getaway. It's a paradise for outdoor enthusiasts and anyone who craves the tranquility of nature.
📸 Must-See Spots: Bushkill Falls, Jim Thorpe, and the scenic Delaware Water Gap.
🏡 Cozy Accommodations 🏡
To make your autumn escape truly unforgettable, consider staying in charming accommodations that capture the essence of the season. Look for cozy cabins, boutique inns, or even treehouses nestled among the foliage. Imagine waking up to the rustling of leaves and sipping your morning coffee on a private porch overlooking a stunning autumn vista.
🍂 Embrace the Seasonal Flavors 🍁
No autumn getaway is complete without indulging in the delicious flavors of the season. Seek out local farmers' markets, cider mills, and cozy cafes for pumpkin spice lattes, apple pies, and hearty soups. Don't forget to bring home some apple butter or maple syrup as a tasty souvenir of your trip.
🚗 Getting There 🚗
Depending on your location, you can reach these autumn destinations by car, making it a convenient and picturesque road trip. Remember to check the weather and road conditions before heading out, and plan your route to include scenic stops along the way.
🍂 Final Thoughts 🍂
As the leaves fall and the air turns crisper, there's no better time to escape the daily grind and connect with the beauty of autumn. These weekend getaways offer a perfect blend of nature, relaxation, and seasonal charm. So, pack your bags, hit the road, and create unforgettable memories in the midst of fall's splendor. 🌲🌅
This autumn, let the vibrant colors, the cozy accommodations, and the delicious flavors of the season envelop you in a warm embrace. Whether you choose to explore the Blue Ridge Mountains or sip wine in Napa Valley, you're sure to return home refreshed and recharged.
So, which autumn destination will you choose for your perfect escape? 🌄🍂