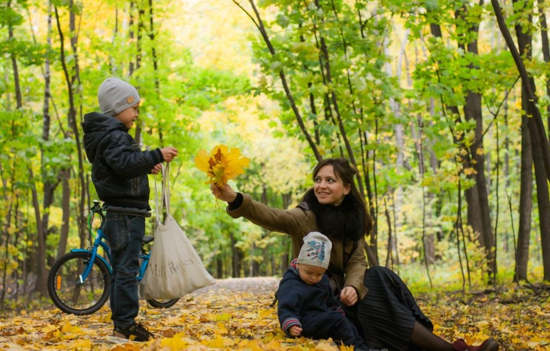 Autumn is the third season of the year after summer and just before winter. Recursos Educativos y actividades en inglés Otoño - Activities Autumn 🍂🍁🍄
With autumn comes rain, wind and therefore mushrooms! Children especially like the colours of the trees, which go from red to orange and yellow.
Playing in the leaves
In autumn, children especially love to play in the leaves and collect them in large quantities to fight with friends, draw mazes on the ground or make piles to throw themselves into.
Let them take advantage of this season so that they can run and be in the wild.
Making an herbarium
Autumn is also an opportunity to teach children to recognize trees. Suggest that they make a pretty herbarium of tree leaves.
Remember to dry your leaves and flowers well in a newspaper under a large book before sticking them in your herbarium.
Playing in puddles
Children love water and when it rains, they have the ability to turn it into a fun activity like jumping into puddles.
So don't resist any longer: equip your children warmly, bring boots and good trousers and off you go to jump from puddle to puddle.
Making nesting boxes
From the very first frost, the little birds encounter some difficulties in finding food, which always saddens the children.
Suggest that they make a pretty nesting box or decorate one. They will be doing a good deed and may get a chance to observe the birds more closely.
Choose a nesting box and a suitable place (away from cats), at a reasonable distance from a small water point and add some seeds to attract them.
Going to the cinema
When the weather is too bad, go to the darkened rooms for a family or friends movie session for the older children.
With autumn comes an anthology of films and you will be spoilt for choice when it comes to animated films.
Walking in the forest
Away from the screens and the stress of the week, take advantage of the weekends and days off to head off to the forest with your family.
Observe the mushrooms, collect nature's treasures and leaves to add to your herbarium, run and take pretty pictures. Quite a programme!
And we can only advise you to vary the walks and, if you can, go to the sea, which also has all its charm in autumn.
Preparing for Halloween
When autumn sets in, it also means that the Halloween party is not far away. Whether you are for or against this festival, whether you decide to participate in the distribution of sweets or not, Halloween remains a time of the year when children's imaginations are particularly solicited.
Playing games with the family
Is it raining, is it windy? How would you like to spend Sunday playing board games with your family?
Children love these relaxing times where we all play and have fun together. It keeps them away from the screens and builds nice family memories.
Making cakes
In autumn, we spend less time outdoors and much more at home. Cooking is the star activity for children.
They love mixing, tasting, putting it everywhere, seeing a cake take shape through the oven window and above all tasting it. Fascinating steps to be carried out as a family!
Preparing the Advent calendar
It is possible to have as a project in autumn to prepare the Advent calendar which the children will be able to discover on a day-to-day basis. What a delight!