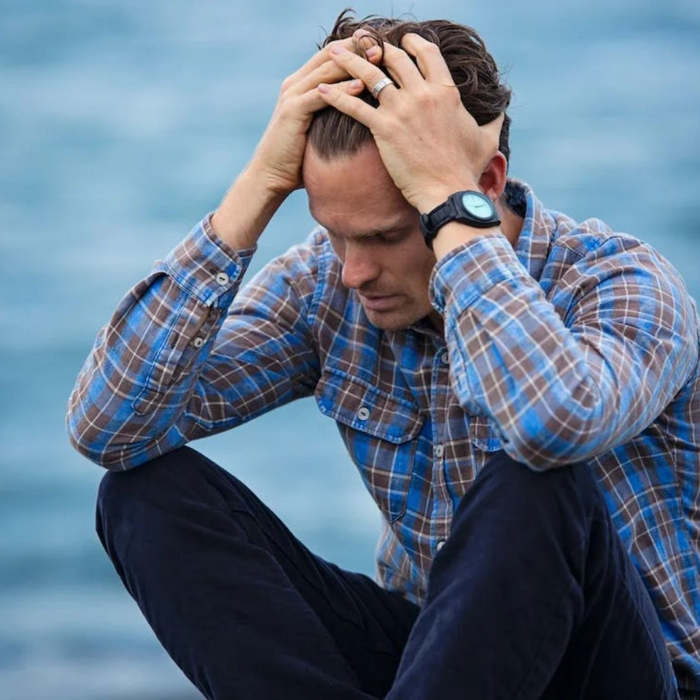 13 January marks World Day to Combat Depression, an emotional disorder that affects more than 300 million people worldwide and is considered the world's leading cause of disability.
Depression has a significant impact on mortality and morbidity rates. It impacts people of all ages and most significantly adolescents and the elderly.
Why is there a day against depression?
The aim of this day is to raise awareness, orientate and warn people worldwide about this disease, whose numbers are increasing disproportionately throughout the world.
The main characteristic features of depression include permanent sadness, loss of interest or pleasure in daily life activities (anhedonia), isolation, sleep and appetite disturbances, lack of concentration and feelings of tiredness.
In any case, specialised medical care is required for timely diagnosis and treatment. It is not just a simple decline in mood or emotional state, as it can lead to the development of other illnesses such as stress, phobias, anxiety, obsessive disorders and in the worst cases lead to suicide.
Genetic make-up and the functioning of brain neurotransmitters, defined as chemicals that help transmit messages between nerve cells in the brain, play a major role.
Causes of depression
There are many causes of depression, the most common being the following:
Personal and/or family history of depression.
Chemical, genetic and hormonal composition.
Exposure to stressful situations and traumas.
Financial problems.
Employment or unemployment.
Loss or illness of a loved one or pet.
Marital break-ups, divorces.
Pre-existing illnesses that can provoke depressive symptoms, such as hypothyroidism, depressive symptoms, such as hypothyroidism, mononucleosis, among other conditions.
Social pressures such as bullying (school bullying), cyberbulling (bullying on social networks) or mobbing (mobbing at work).
How to overcome depression?
Overcoming a depressive episode requires specialised medical guidance and support from the affected person's emotional and family environment. Here are some tips and recommendations for coping with a depressive process:
It is always important to seek information and help of any kind: medical, therapeutic, affective, religious.
Follow all medical and therapeutic indications.
Adopt healthy lifestyle habits, through a balanced diet, avoiding the consumption of alcoholic beverages and narcotics, physical activity and not smoking.
Accept, assimilate and be aware that this is a temporary period and not a permanent one, living in the present and focusing your attention on finding the right strategies to overcome depression.
Maintain a firm attitude in the face of difficulties and setbacks, trying to exercise control over our emotions and objectively assessing situations.
Participate in support groups or in sports, recreational or therapeutic activities.
Anyone is susceptible to a depressive episode, which may be imperceptible in most cases. Depression is a disorder that can be diagnosed early, and it is important to stay informed and seek the necessary guidance on this sensitive subject.
Share useful information about World Day Against Depression on social media. Hashtags #WorldDayAgainstDepression #WhatYouDontSee