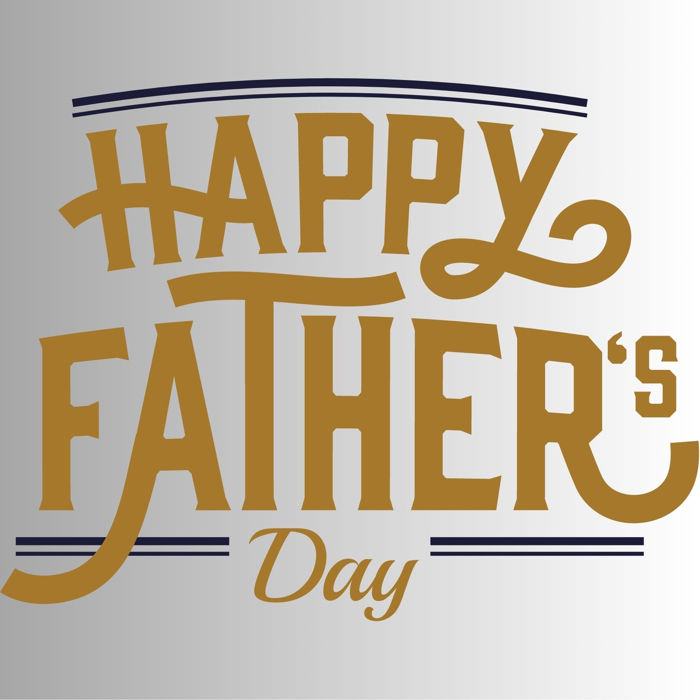 Original Ideas to Celebrate Father's Day: Go Beyond Traditional Gifts and Surprise Dad with Something Unique!
Father's Day is a special occasion to honor and appreciate the incredible dads in our lives. While traditional gifts like ties, wallets, and tools are always appreciated, why not go the extra mile this year and surprise your dad with something truly unique? In this article, we'll explore some original ideas to celebrate Father's Day and make it a memorable experience for both you and your dad. So let's get started!
Plan a Surprise Adventure:
Instead of a typical gift, why not plan an exciting adventure for your dad? Consider his interests and hobbies. Is he a nature enthusiast? Plan a hiking trip to a nearby scenic spot. Is he a history buff? Take him to a museum or historical site he's always wanted to visit. The key is to tailor the adventure to his preferences and create unforgettable memories together.
Host a Backyard Barbecue:
If your dad enjoys grilling and spending time outdoors, organize a special backyard barbecue just for him. Prepare his favorite dishes, invite close friends and family, and create a relaxing atmosphere. You can even surprise him with a new set of grilling tools or a personalized apron. It's an excellent way to show your appreciation and celebrate Father's Day in a laid-back and enjoyable setting.
Create a DIY Photo Album:
Gather cherished family photos and create a personalized photo album for your dad. You can include pictures from his childhood, memorable family vacations, and other significant moments. Add handwritten notes and captions to make it even more heartfelt. This gift will not only bring back precious memories but also serve as a beautiful keepsake for years to come.
Organize a Sports Day:
Is your dad a sports fan? Arrange a sports day dedicated to his favorite activities. Whether it's playing a game of basketball, going golfing, or watching a live sports event together, this experience will undoubtedly make his day special. Consider booking tickets to his favorite team's game or surprising him with a jersey of his beloved player. It's a fantastic way to bond over a shared love for sports.
Pamper Him with a Spa Day:
Everyone deserves a day of relaxation, including dads! Treat your dad to a well-deserved spa day. Book a massage or a facial for him, and let him enjoy a soothing and rejuvenating experience. You can also create a spa-like atmosphere at home by lighting scented candles, playing calming music, and preparing a homemade face mask or a foot soak. Show him that self-care is important and that you want him to feel pampered on his special day.
Plan a Movie Marathon:
If your dad loves movies, organize a movie marathon featuring his all-time favorite films or a selection of new releases he's been wanting to watch. Create a cozy setting with blankets, pillows, and snacks. You can even set up a projector and screen the movies in your backyard for a unique outdoor cinema experience. Spend quality time together, discussing the films and enjoying each other's company.
Support a Cause He Cares About:
If your dad is passionate about a particular cause or charity, consider making a donation in his name or organizing a fundraising event. It's a meaningful way to show your support for his interests and values. You can also volunteer together for a day at a local organization he admires. Giving back to the community while spending time with your dad will undoubtedly make the day memorable and impactful.
Surprise Him with a Cooking Class:
If your dad enjoys experimenting in the kitchen or has always wanted to learn a new culinary skill, surprise him with a cooking class. Whether it's a barbecue workshop, a sushi-making session, or a gourmet cooking course, he'll appreciate the opportunity to expand his culinary repertoire. Plus, you can bond over the experience and savor the delicious results together.
Take Him on a Road Trip:
Hit the road and embark on a memorable father-child road trip. Choose a destination that holds significance for your dad, whether it's a place he's always wanted to visit or a spot that evokes fond memories. Plan the itinerary together, making stops at interesting landmarks, trying local cuisine, and sharing stories along the way. The journey itself will be as special as the destination.
Write Him a Heartfelt Letter:
Sometimes, the most meaningful gifts are the ones that come from the heart. Take the time to write a heartfelt letter to your dad, expressing your love, admiration, and gratitude. Share specific memories, lessons he taught you, and the impact he's had on your life. This simple yet powerful gesture will surely touch his heart and become a cherished keepsake.
Remember, the key to celebrating Father's Day in a unique way is to consider your dad's interests, preferences, and personality. Tailor the celebration to his tastes, and most importantly, spend quality time together. Whether it's through an adventure, a thoughtful gift, or a heartfelt gesture, show your dad just how much he means to you. Celebrate his role as a father and create lasting memories that he'll cherish forever.
Recommended articles