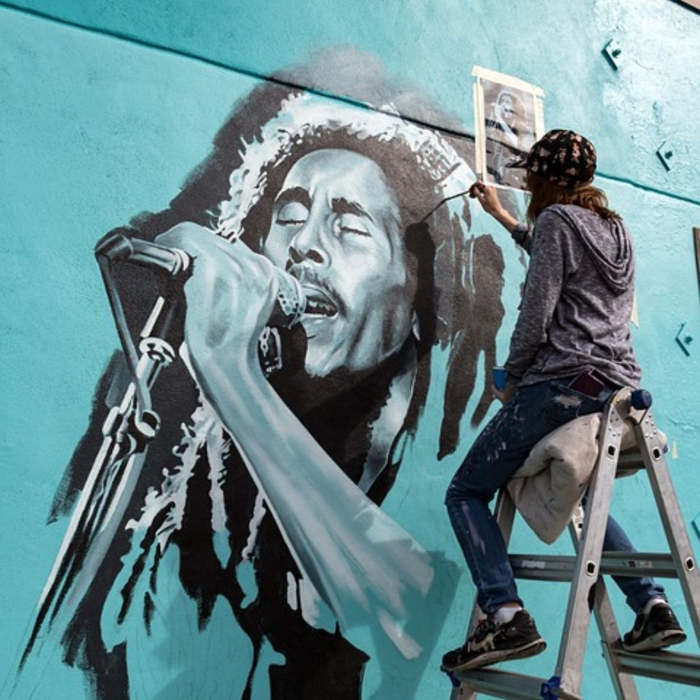 Bob Marley, born on February 6, 1945, is widely regarded as one of the greatest and most influential musicians of the 20th century. He is best known for popularizing reggae music and spreading its message of peace, love, and unity around the world. On this day, we celebrate his life and legacy by reflecting on his music, his activism, and his enduring impact on popular culture.
Bob Marley's music was a fusion of traditional Jamaican ska and rock steady beats, with a heavy emphasis on socially conscious lyrics. He tackled issues such as poverty, inequality, and political oppression in his songs, and his music remains just as relevant today as it was during his lifetime. Marley's powerful message of hope and unity still resonates with audiences around the world, and his music continues to inspire new generations of musicians and fans.
In addition to his musical contributions, Bob Marley was also a charismatic and influential political figure. He used his platform to promote peace, love, and social justice, and he remains an inspiration to many people who seek to make a positive impact on the world. He famously sang, "One love, one heart, let's get together and feel alright," and this message of unity continues to be a central theme of his music and legacy.
To celebrate Bob Marley Day, fans around the world come together to listen to his music, watch documentaries and movies about his life, and attend concerts and tribute events in his honor. On this day, we remember not only the incredible talent and charisma of Bob Marley, but also the positive impact that his music and activism have had on millions of people around the world.
In conclusion, Bob Marley remains a symbol of hope, love, and unity, and his music continues to inspire new generations of fans and musicians. On this day, we celebrate his life and legacy, and we honor the timeless message of peace and love that he brought to the world through his music.
Bob Marley's most popular and iconic songs include:
"One Love"
"No Woman, No Cry"
"Jamming"
"Redemption Song"
"Three Little Birds"
"Buffalo Soldier"
"Get Up, Stand Up"
"I Shot the Sheriff"
"Stir It Up"
"Could You Be Loved"
These songs have become synonymous with reggae music and Bob Marley's enduring legacy, and continue to be popular with fans around the world. They embody his message of peace, love, and unity, and his powerful, soulful voice and catchy melodies have made them timeless classics.
Here are a few films that explore the life and legacy of Bob Marley:
"Marley" (2012) - a comprehensive documentary about Bob Marley's life and career, directed by Kevin Macdonald
"Bob Marley: The Legend Live" (1983) - a concert film featuring Bob Marley's famous performance at the Rainbow Theatre in London
"Bob Marley & The Wailers: Roots, Rock, Reggae" (1991) - a concert film featuring Bob Marley and The Wailers performing some of their most iconic songs
"Rebel Music: Bob Marley" (1993) - a documentary that explores Bob Marley's political activism and social consciousness through his music
"Bob Marley: A Legend in the Making" (1981) - a documentary film about Bob Marley's rise to fame and the making of his legendary album "Exodus"
These films offer a glimpse into the life and career of Bob Marley, and provide a deeper understanding of his music and activism. They serve as a testament to his enduring legacy and the timeless impact of his music on popular culture.
Hashtags for Bob Marley Day: #BobMarleyDay #CelebratingBobMarley #LegacyOfBobMarley #ReggaeMusic #OneLove #Unity #Inspiration #MusicAndActivism