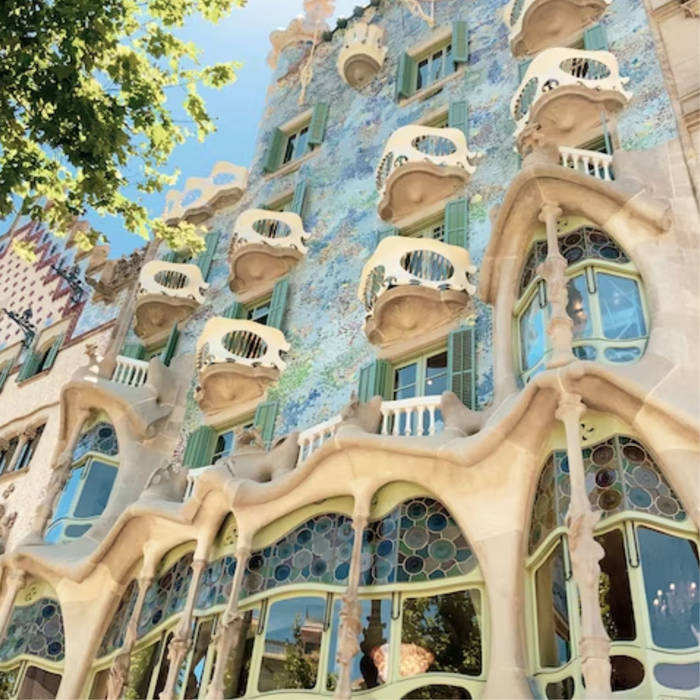 🌍 Explore the Cultural Delights of Barcelona in 12 Hours! 🌆
Welcome to the vibrant and culturally-rich city of Barcelona! If you find yourself with just 12 hours to spare in this magnificent city, fear not, as we have curated the ultimate itinerary for a whirlwind tour of Barcelona's top cultural highlights. From breathtaking architecture to world-class museums and delicious cuisine, get ready to immerse yourself in the heart and soul of this captivating destination. So, let's dive right in and make the most of your limited time!
🕛 Morning: A Stroll through History 🌅
Start your day bright and early with a visit to Barcelona's most iconic landmark, the magnificent Sagrada Familia. Gaudí's architectural masterpiece will leave you in awe with its intricate details and soaring spires. To beat the crowds, book your tickets in advance and make your way inside to marvel at the stunning stained glass windows and ethereal ambiance.
Next, make your way to the enchanting Gothic Quarter, a labyrinth of narrow streets and medieval buildings that will transport you back in time. Explore the quaint squares, such as Plaça Sant Felip Neri, and admire the stunning Barcelona Cathedral, a prime example of Catalan Gothic architecture. Don't forget to snap a photo with the famous Bridge of Sighs!
🌞 Afternoon: Art and Culture Galore 🖌️🎭
As hunger sets in, head over to La Boqueria, Barcelona's most famous food market. Treat yourself to a tantalizing array of local delicacies, from freshly squeezed juices to mouthwatering tapas and delectable sweets. Indulge in the flavors and aromas of the Catalan cuisine as you soak up the vibrant atmosphere of this bustling market.
With energy restored, it's time to indulge in Barcelona's rich art scene. Make your way to the Picasso Museum, housed in a medieval palace, and explore the extensive collection of the legendary artist's works. From his early sketches to iconic masterpieces, you'll gain a deeper appreciation for Picasso's genius and his connection to the city.
Just a short walk away lies another cultural gem, the Joan Miró Foundation. Dedicated to the renowned Catalan artist, the museum showcases a wide range of his works, including paintings, sculptures, and ceramics. The rooftop terrace offers breathtaking views of the city, providing the perfect backdrop for a memorable selfie.
🌆 Evening: Gourmet Delights and Architectural Marvels 🍽️🏛️
As the sun begins to set, it's time to experience Barcelona's thriving culinary scene. Head to the trendy neighborhood of El Born and indulge in a delightful dinner at one of the charming local eateries. From traditional Catalan dishes to fusion cuisine, there's something to please every palate.
After dinner, take a leisurely stroll along the vibrant promenade of La Barceloneta. Feel the sea breeze on your face as you enjoy the stunning views of the Mediterranean coastline. End your evening by witnessing the captivating Magic Fountain show at Montjuïc. Marvel at the mesmerizing display of water, light, and music that will leave you spellbound.
🌙 Night: Tapas, Drinks, and Flamenco 💃🍷
No visit to Barcelona is complete without experiencing the lively nightlife. Head to the neighborhood of Gràcia, known for its bohemian atmosphere and trendy bars. Join the locals and savor a variety of mouthwatering tapas paired with refreshing sangria or a local craft beer. Immerse yourself in the infectious energy of the city as you enjoy the company of newfound friends.
To end your night on a high note, venture to a traditional flamenco venue. Be captivated by the passionate rhythms, soulful melodies, and mesmerizing dance moves that define this iconic Spanish art form. Let the music and energy sweep you off your feet and create memories that will last a lifetime.
🌟 Barcelona, a Cultural Extravaganza in 12 Hours! ✨
In just 12 hours, you've experienced the very best of Barcelona's cultural treasures. From architectural wonders like the Sagrada Familia and the Gothic Quarter to world-class art museums and the vibrant nightlife, this city has it all. Barcelona effortlessly blends its rich history with modernity, creating an irresistible tapestry that will leave you longing for more.
So, whether you're a history enthusiast, an art lover, or a foodie seeking gastronomic delights, Barcelona offers an unforgettable cultural adventure. Embrace the spirit of the city, immerse yourself in its vibrant culture, and let Barcelona's magic leave an indelible mark on your heart.
🌍🏰🍷🖌️🌆🎭🍽️💃🌙🌟