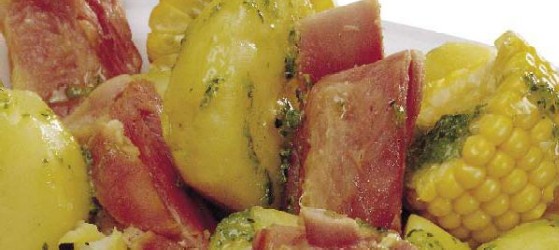 Ribs with potatoes - Costillas con papas
Desalt the ribs (at least one kilo for six people) covering them with water the day before. Then put them into a cauldron with plenty of water and let them boil for about half an hour.
After that, put about two kilo potatoes, cut into big pieces, half a corncob per person and two or three garlic cloves. Let it boil until potatoes are tender. When this happens, put the cauldron away from the heat and remove all the water. Meanwhile, make a mild coriander 'mojo' for the ribs.