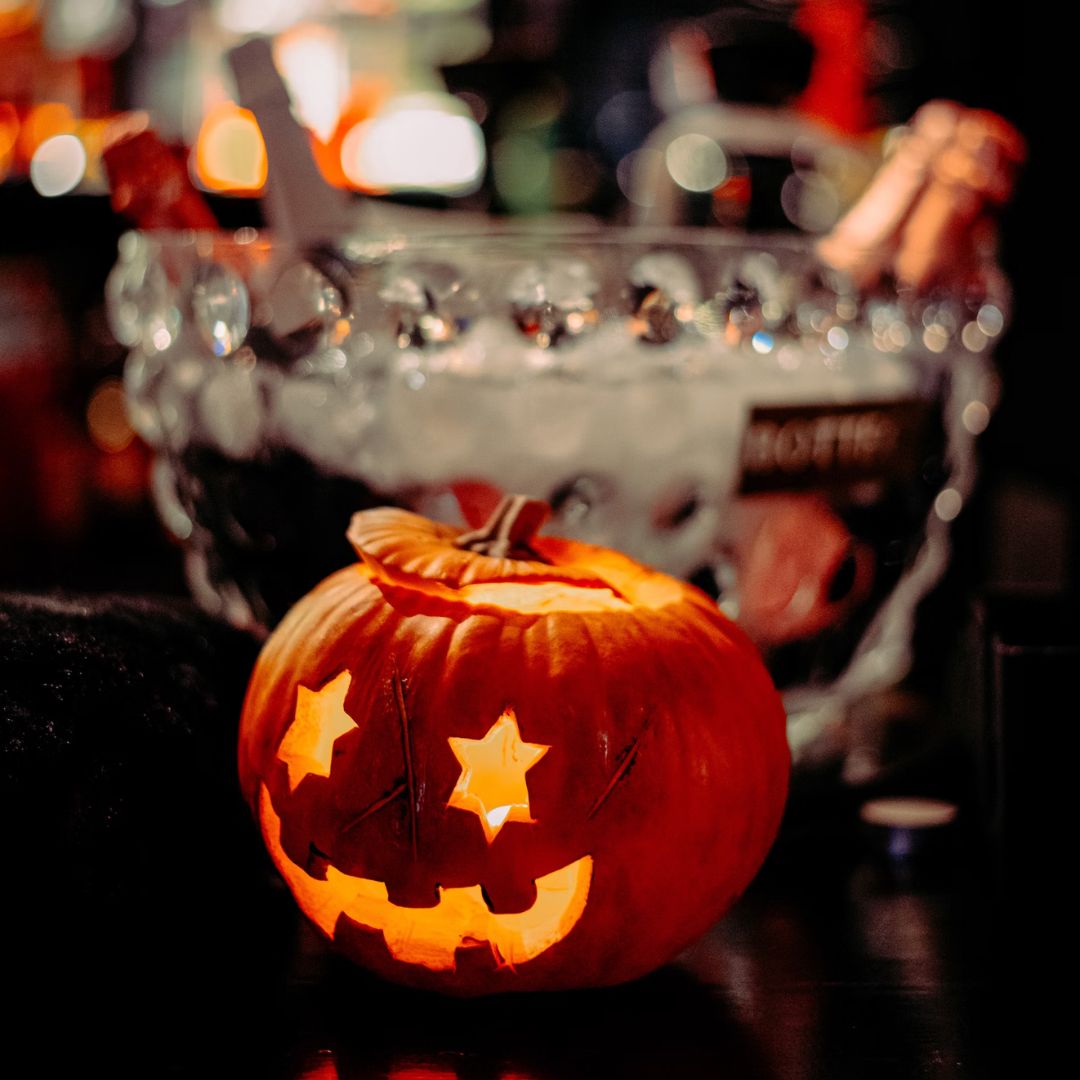 Blood, Vampires, and Witches! Halloween Cocktails That Will Send Chills Down Your Spine
🌕🦇🔮 Welcome, fearless Halloween enthusiasts! 🎃 Are you ready for a spine-tingling journey into the world of blood, vampires, and witches? Brace yourself because we're about to concoct some sinisterly delicious cocktails that will have you howling at the moon and dancing with the undead. 🌕🦇🔮
In the spirit of Halloween, we've summoned our inner mixologists to create a bewitching lineup of cocktails that will elevate your spooky celebrations to a whole new level. Whether you're throwing a hauntingly epic party or just looking to enjoy a chilling night in, these concoctions are sure to enchant your senses. So, grab your cauldron, dust off your broomstick, and let's get brewing!
The Eerie Elixirs:
1. Vampires' Kiss Martini 🍸
Our first stop in this supernatural soiree is a drink worthy of Dracula himself. The "Vampires' Kiss Martini" will lure you in with its deep, blood-red hue and seductive flavor. Here's what you'll need:
Ingredients:
2 oz vodka
1 oz raspberry liqueur
1/2 oz grenadine
Fresh raspberries for garnish
Red sugar for rimming (for that extra spooky touch)
Instructions:
Rim your martini glass with red sugar. Dip the glass's rim in a shallow dish of water and then into the sugar.
Fill a cocktail shaker with ice, vodka, raspberry liqueur, and grenadine. Shake it like a witch's spell until it's icy cold.
Strain the elixir into your sugar-rimmed martini glass.
Garnish with fresh raspberries, and watch as your guests succumb to the allure of this crimson concoction.
The Vampires' Kiss Martini is sweet, tangy, and dangerously smooth—a surefire way to bewitch your taste buds.
2. Witches' Brew Punch 🍹
No Halloween gathering is complete without a cauldron bubbling over with mysterious brew. Our "Witches' Brew Punch" will enchant your guests with its fruity flavors and eerie green hue. Here's how to craft this potion:
Ingredients:
2 cups pineapple juice
2 cups orange juice
2 cups lemon-lime soda
1 cup coconut rum
1/2 cup melon liqueur
Lime slices and gummy worms for garnish
Instructions:
In a large punch bowl or cauldron, combine the pineapple juice, orange juice, soda, coconut rum, and melon liqueur.
Add plenty of ice to keep your brew chilled.
Garnish with lime slices and a few gummy worms wriggling on top for that authentic witchy vibe.
This Witches' Brew Punch is a devilishly delightful concoction that will have your guests under its spell.
3. Blood Orange Margarita 🍊🍹
For a cocktail with a tangy twist, we present the "Blood Orange Margarita." This drink combines the vibrant colors of a Halloween sunset with the zest of a vampire's bite. Here's how to whip it up:
Ingredients:
2 oz tequila
1 oz triple sec
3 oz fresh blood orange juice (or regular orange juice if blood oranges are scarce)
1 oz lime juice
Blood orange slice for garnish
Salt or sugar for rimming
Instructions:
Rim a margarita glass with salt or sugar.
In a cocktail shaker, combine tequila, triple sec, blood orange juice, and lime juice. Shake well.
Strain the margarita mixture into your prepared glass.
Garnish with a blood orange slice.
The Blood Orange Margarita is a citrusy delight with a hint of danger, perfect for any vampire-themed gathering.
4. Midnight Magic Mule 🌙🧙‍♀️🍹
Enter the mystical realm of witches with our "Midnight Magic Mule." This enchanting twist on a classic Moscow Mule combines the power of ginger with a hint of blackberry darkness. Here's what you'll need:
Ingredients:
2 oz vodka
4 oz ginger beer
2 oz blackberry liqueur
Fresh blackberries and lime wheel for garnish
Instructions:
Fill a copper mug (or any glass) with ice.
Add vodka, ginger beer, and blackberry liqueur.
Stir gently to combine.
Garnish with fresh blackberries and a lime wheel to add a touch of midnight magic.
The Midnight Magic Mule will have you casting spells and brewing potions in no time.
5. Haunted Hot Chocolate ☕👻
After a night of indulging in these spellbinding cocktails, it's time to cozy up with a steaming cup of "Haunted Hot Chocolate." This warming brew will soothe your soul and keep the chill at bay. Here's how to make it:
Ingredients:
2 cups milk (any type)
1/4 cup unsweetened cocoa powder
1/4 cup sugar
1/4 cup water
1/4 cup heavy cream
1/2 tsp vanilla extract
Whipped cream and crushed chocolate cookies for garnish
Instructions:
In a saucepan, whisk together cocoa powder, sugar, and water over medium heat until it's smooth and begins to simmer.
Add the milk and heavy cream, stirring constantly until it's hot (but not boiling).
Remove from heat and stir in vanilla extract.
Pour your haunted hot chocolate into a mug and top with whipped cream and crushed chocolate cookies.
This creamy concoction will warm your bones and wrap you in a hauntingly delicious embrace.
Conclusion: 🌕🦇🔮 There you have it, our collection of blood-curdling, spine-tingling Halloween cocktails that will leave you spellbound and your guests howling for more. Whether you're celebrating with vampires, witches, or a mix of supernatural beings, these elixirs are sure to add the perfect touch of eerie delight to your festivities. 🌕🦇🔮
Remember to enjoy responsibly and, above all, have a fangtastic time this Halloween season. Cheers to the spirits, both earthly and otherworldly, and may your celebration be filled with enchantment and laughter. Until next time, witches and warlocks, happy haunting! 🎃🌙👻🍸🔮