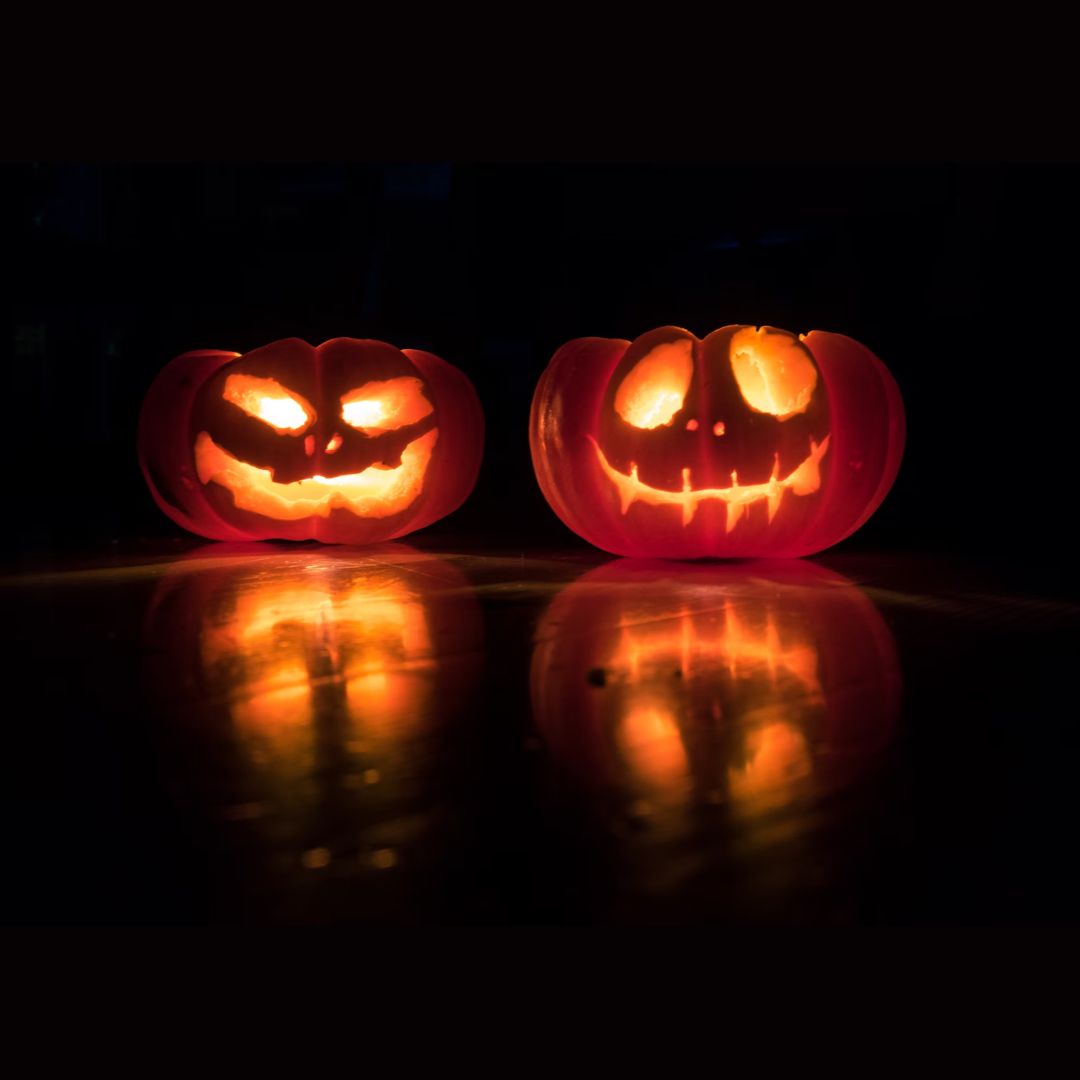 Poesías en inglés Halloween - Recursos Educativos en Inglés - Poems in English
Halloween, also known as All Hallows' Eve, is a holiday that is celebrated annually on October 31st. It originated from the ancient Celtic festival of Samhain, which marked the end of summer and the beginning of winter. Halloween is a time when people dress up in costumes, decorate their homes with spooky decorations, and enjoy parties and trick-or-treating. It is a night filled with mystery, magic, and a hint of danger. In this poem, "The Magic of Halloween Night," we explore the thrilling atmosphere of this holiday and the enchantment that it brings.
The Magic of Halloween Night
Beneath the moon's eerie glow,
The shadows whisper secrets we don't know,
As the wind howls through the trees,
We feel a chill that makes us freeze.
The night is dark and full of fright,
As we wander through the haunted night,
A creaking door, a distant scream,
It all feels like a ghastly dream.
Ghosts and goblins fill the air,
As we venture through this scare,
Our hearts beat fast, our eyes wide,
As we try to find a place to hide.
But as the night wears on and on,
We realize that we're not alone,
For in the darkness, a figure looms,
A pumpkin head with glowing fumes.
And though we're scared beyond belief,
We cannot help but feel relief,
For in this place of eerie fright,
We've found the magic of Halloween night.
👻🎃 Recursos educativos en inglés para halloween
In "The Magic of Halloween Night," we experience the eerie and exciting world of Halloween, filled with ghosts, goblins, and jack-o'-lanterns. It is a night where we can let our imaginations run wild and embrace the thrill of the unknown. Despite the fear and fright that may come with the holiday, there is a certain enchantment that can be found in the darkness. Halloween is a time to celebrate the mysteries of life, to embrace the magic that surrounds us, and to enjoy the company of those we love. As the night draws to a close, we are left with memories of the excitement and adventure that this holiday brings, and a sense of anticipation for the next time we can experience the magic of Halloween night.