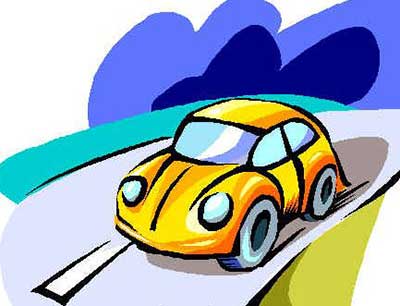 Recursos Educativos en inglés
Vocabulario en Inglés - English Vocabulary
El coche - The car
Aceite – oil
Acelerador – accelerator
Agua – water
Amortiguador – shock-absorber
Asiento – seat
Batería – battery
Carburador – carburettor
Carné de conducir – driving licence
Claxon – horn
Conducir – drive
Chasis – chassis
Depósito – tank
Embrague – clutch
Espejo retrovisor – rearview mirror
Faro – light
Filtro – filter
Flecha – indicator
Freno – brake
Gasolina – petrol
Luces cortas – low-beam headlights
Luces largas – headlights
Llave – key
Maletero – boot
Marcha – gear
Matrícula – number plate
Motor – engine
Parabrisas – windshield
Parachoques – bumper
Pedal – pedal
Puerta – door
Radiador – radiator
Rueda – wheel
Taquímetro – speedometer
Tubo de escape – exhaust pipe
Válvula – valve
Volante – steering wheel
¿Dónde puedo alquilar un coche? – Where can I hire a car?
¿Por dónde se va a…? – How do I get to the road for…?
Lleno de super (normal, sin plomo), por favor. – Please fill my tank with petrol (Premium, normal, unleaded).
¿Me puede controlar el nivel del agua (del aceite) y la presión de los neumáticos? – Could you please check the level of the water (of the oil) and the pressure of the tyres?
¿A qué distancia hay una estación de servicio? – How far is the fuelling station?