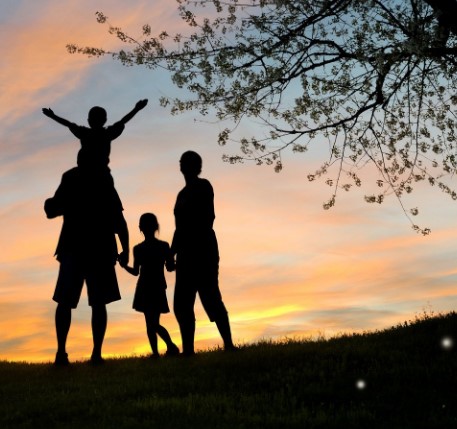 Established in 2012 at the initiative of the United Nations, Global Day of Parents is celebrated every year on 1 June. An event that aims to "pay tribute to the dedication of Parents, their commitment and sacrifice to ensure the future of their children", but also to focus on the respective rights of Parents and children.
Honouring Parents around the world
The main responsibility of parents has always been to care for and protect children and to ensure the harmonious development of their personality. The family must ensure a climate of happiness, love and understanding so that children can grow up better and face the future. This World Day pays tribute to the dedication of parents, their commitment and their sacrifice to ensure the future of their children.
Since the 1980s, the role of the family has increasingly come to the attention of the international community. The General Assembly has adopted several resolutions and proclaimed the International Year of the Family (1994) and the International Day of Families. In its resolution A/RES/66/292 of 17 September 2012, the General Assembly decided to proclaim 1 June as World Parents' Day to honour fathers and mothers around the world. #WorldParentsDay
The rights of children and parents
Parents' Day is also an opportunity to reaffirm the fundamental principles of human rights, which apply to both parents and children. There is a specific text for the youngest children, signed by all countries at the UN, called the Convention on the Rights of the Child, which establishes the principle of the best interests of the child. Thus, all decisions concerning the child taken by parents, or by State institutions if the parents are not present, must be dictated by the best interests of the child. Parents have "a common responsibility for the upbringing and development of the child".
At the same time, parents have rights in relation to their children, almost always as a corollary to parental authority.
Recursos en inglés