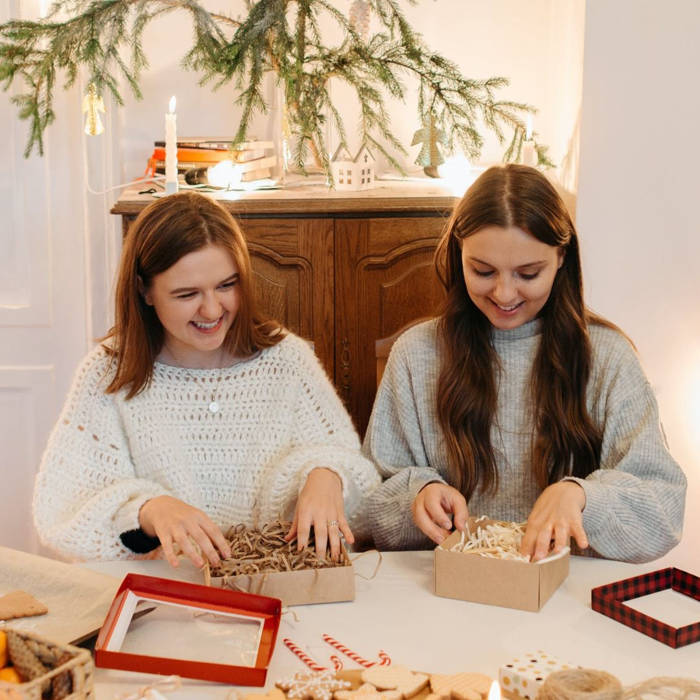 Expressing Thanksgiving Gratitude: Thoughtful Gifts for Hosts, Friends, and Family
🦃 Thanksgiving, a time for gratitude and gathering, is around the corner! As we prepare to feast and celebrate, let's not forget the heartfelt appreciation we owe to our hosts, friends, and family who make this holiday season extra special. It's the perfect occasion to show our thankfulness with thoughtful gifts that speak volumes. From traditional offerings to unique tokens of appreciation, here are some splendid suggestions to express your gratitude and warmth.
Gifts for the Thanksgiving Host
🍽️ Hosting Thanksgiving dinner is no small feat, and a gracious host deserves a special token of appreciation. Consider these delightful gifts:
1. Gourmet Treats and Goodies
Bring a basket filled with delectable treats like artisanal chocolates, gourmet coffee blends, or a selection of fine cheeses. These add a touch of indulgence and show your gratitude for their hospitality.
2. Personalized Home Decor
Opt for custom-made items like engraved cutting boards, monogrammed kitchen towels, or a decorative centerpiece. Personal touches make these gifts memorable and cherished.
3. Elegant Wine or Spirits
A quality bottle of wine, a craft beer selection, or a premium liquor can be an excellent choice for hosts who appreciate fine beverages. Pair it with elegant glassware for an added touch of sophistication.
4. Thoughtful Thank-You Notes
Sometimes, heartfelt words hold the most value. Express your gratitude with a handwritten thank-you note, detailing your appreciation for their hospitality and the joyous celebration.
Heartfelt Tokens for Friends and Family
👨‍👩‍👧‍👦 Thanksgiving is also a time for reconnecting and sharing moments with loved ones. Show your appreciation to friends and family with these meaningful gifts:
1. Personalized Photo Album or Frame
Capture cherished memories by gifting a beautifully crafted photo album or a custom picture frame. Fill it with pictures from past gatherings to evoke nostalgia and joy.
2. Cozy Blankets or Throws
As the weather turns cooler, a soft and luxurious blanket or throw is a comforting gift idea. Opt for warm, stylish designs that offer coziness and relaxation.
3. Homemade Treats
Share the love with homemade goodies like cookies, pies, or preserves. Package them in decorative jars or boxes for a heartfelt touch.
4. Experience Gifts
Consider gifting experiences such as tickets to a concert, a cooking class, or a spa day. These thoughtful gifts create lasting memories and moments of joy.
Final Thoughts
🌟 As we gather around the Thanksgiving table, let's make sure to spread gratitude and appreciation. Whether it's a small token or a grand gesture, showing our thanks through thoughtful gifts strengthens our bonds and makes this festive season even more heartwarming. Remember, it's not about the price tag but the sentiment behind the gesture that truly matters.
Wrap Up
🎁 This Thanksgiving, let your appreciation shine through with gifts that speak volumes. Whether it's for your gracious host, beloved friends, or cherished family members, these suggestions aim to convey heartfelt gratitude. Celebrate the season of thankfulness with thoughtful tokens that will be remembered long after the turkey is gone.
Express Gratitude, Share Joy
🍂 Let's make this Thanksgiving season a celebration of gratitude and warmth. Spread joy, share love, and make memories that last a lifetime with thoughtful gifts that speak volumes. Cheers to a Thanksgiving filled with heartfelt appreciation and cherished moments!