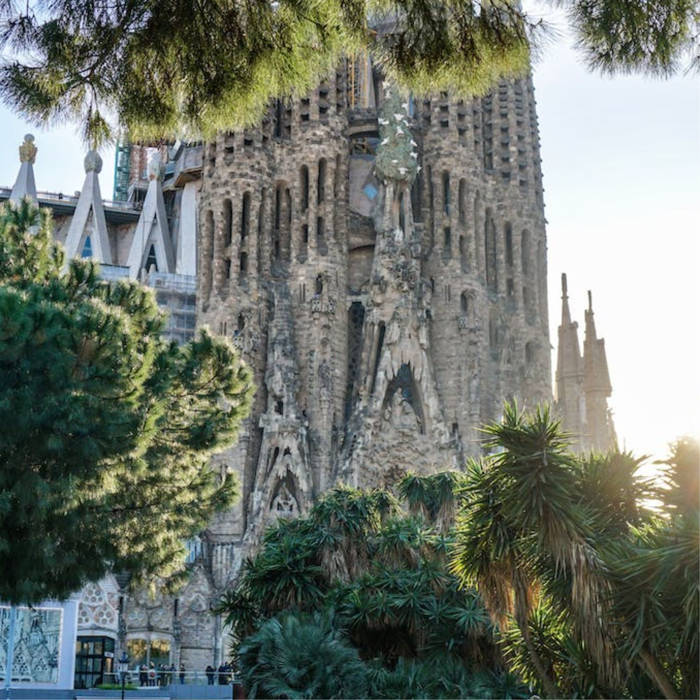 🌍 Explore Barcelona in 6 Hours: Unleash the Magic! 🌟
Welcome to the vibrant city of Barcelona, where history, art, and culture collide to create a one-of-a-kind experience. If you find yourself with just six hours to spare in this magnificent city, fear not! We have crafted the ultimate itinerary to help you make the most of your time. Get ready to immerse yourself in the enchanting beauty of Barcelona. Let's dive in! 🏖️🌆
🕒 Hour 1: The Iconic Sagrada Familia 🕒
Kickstart your Barcelona adventure by heading straight to the world-famous Sagrada Familia. This architectural masterpiece, designed by the legendary Antoni Gaudí, is an awe-inspiring sight to behold. As you gaze up at the soaring towers and intricate facades, marvel at the genius of Gaudí's vision. Don't forget to snap a few pictures to capture this iconic landmark!
🍽️ Hour 2: Tapas Time! 🍽️
No visit to Barcelona is complete without indulging in the delicious local cuisine. Head to one of the lively tapas bars in the Gothic Quarter or El Born district and treat your taste buds to a mouthwatering array of small plates. From patatas bravas to jamón ibérico, each bite is a burst of flavor that will leave you craving for more. Wash it down with a refreshing glass of sangria or a local craft beer!
🌊 Hour 3: Stroll along La Barceloneta Beach 🌊
Escape the bustling city for a moment and soak up the sun at La Barceloneta Beach. Take a leisurely stroll along the golden sands, breathe in the salty sea air, and dip your toes in the Mediterranean waters. If you're feeling adventurous, you can even try your hand at various water sports such as paddleboarding or windsurfing. Enjoy the beach vibes and recharge for the rest of your Barcelona adventure!
🏰 Hour 4: Discover the Gothic Quarter 🏰
Immerse yourself in the history of Barcelona by exploring the enchanting Gothic Quarter. Lose yourself in the narrow, labyrinthine streets lined with medieval buildings, hidden squares, and charming cafes. Marvel at the Gothic architecture of the Barcelona Cathedral and wander through the bustling Plaça Reial. Don't forget to check out the iconic Picasso Museum, home to an impressive collection of the legendary artist's works.
🌆 Hour 5: Capture the Magic of Park Güell 🌆
Make your way to the whimsical Park Güell, another extraordinary creation by Antoni Gaudí. As you step into this fairytale-like park, you'll be greeted by vibrant mosaics, twisting columns, and playful architectural elements. Find a spot to relax and take in the breathtaking panoramic views of the city. Be sure to explore every nook and cranny of this UNESCO World Heritage site – it's a true masterpiece!
🛍️ Hour 6: Shopping Delight on Passeig de Gràcia 🛍️
End your whirlwind tour of Barcelona by indulging in some retail therapy on Passeig de Gràcia, one of the city's most upscale shopping streets. From high-end fashion boutiques to renowned international brands, this avenue has it all. Marvel at the stunning facades of modernist buildings like Casa Batlló and La Pedrera, also designed by Gaudí. Treat yourself to a little luxury and bring home a piece of Barcelona's style.
🚀 Barcelona in 6 Hours: A Journey to Remember! 🚀
Although six hours may seem short, Barcelona's magnetic charm will leave an indelible mark on your heart. From architectural wonders to culinary delights, this city has it all. So, if you find yourself with a limited timeframe, fear not! Follow our guide, and you'll experience the essence of Barcelona in just a few hours.
Remember, this itinerary is just a taste of what Barcelona has to offer. If you have more time, be sure to explore the vibrant neighborhoods, visit the lively markets, and immerse yourself in the rich Catalan culture. Barcelona is a city that begs to be explored at your own pace, and with every visit, you'll uncover new surprises and create unforgettable memories.
So pack your bags, embark on this whirlwind adventure, and let Barcelona cast its spell on you. The clock is ticking, and the city awaits your arrival. Get ready to fall in love with Barcelona! 💃🌇