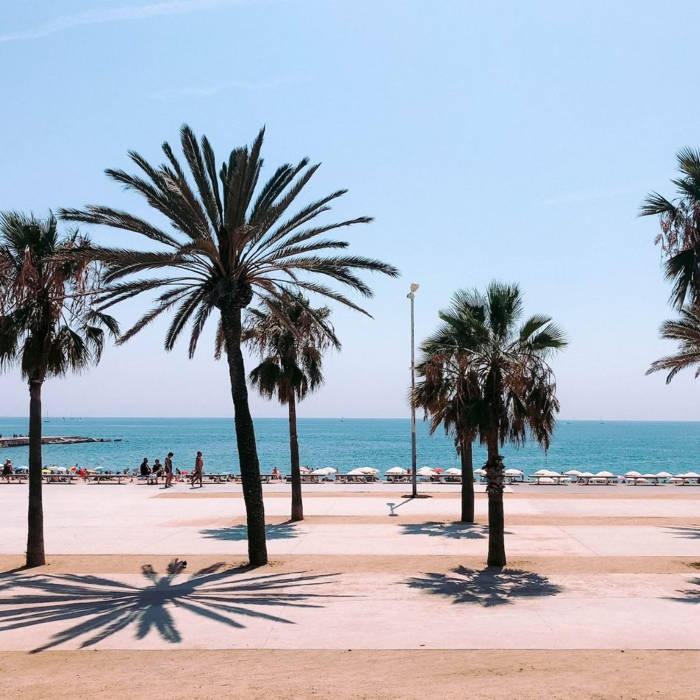 Explore Barcelona in 24 Hours: A Whirlwind Adventure 🌆
Are you ready for an unforgettable 24-hour adventure in one of Spain's most vibrant cities? Barcelona, with its rich history, stunning architecture, and mouthwatering cuisine, offers a whirlwind of experiences waiting for you to discover. In this action-packed guide, we'll take you on a journey through the heart of Barcelona, hitting all the must-see spots, savoring local delicacies, and soaking in the culture. 🎉
Morning Delights ☀️
8:00 AM - Rise and Shine
Start your day with a hearty breakfast at a local café. Try the classic "pa amb tomàquet," a delicious dish of toasted bread rubbed with ripe tomatoes and drizzled with olive oil. Pair it with a café con leche or freshly squeezed orange juice for a perfect Spanish start to your day.
9:00 AM - La Sagrada Família
Kick-off your adventure with a visit to the iconic Sagrada Família, one of Barcelona's most famous landmarks. Designed by the legendary architect Antoni Gaudí, this basilica is a masterpiece of modernist architecture. Marvel at its intricate facades, towering spires, and awe-inspiring interior. Be sure to book your tickets online in advance to skip the lines.
Tip: Don't forget to explore the museum inside the Sagrada Família to learn more about its history and construction.
11:00 AM - Park Güell
Next stop, the whimsical Park Güell. This enchanting park, also designed by Gaudí, is a colorful wonderland of mosaics, sculptures, and panoramic views of the city. Take a leisurely stroll through the park's winding paths, snap some photos with the famous mosaic dragon, and soak in the creative energy that permeates this place.
Lunch Break 🍽️
1:00 PM - Gracia District
Head to the Gracia district for a delightful lunch experience. The streets here are lined with charming cafes and restaurants serving up authentic Catalan dishes. Try "calcots" (grilled green onions) or "crema catalana" (a creamy dessert similar to crème brûlée) for a true taste of Barcelona.
Afternoon Adventures 🌆
3:00 PM - Casa Batlló
Your next stop is Casa Batlló, another masterpiece by Gaudí. This modernist building is a feast for the eyes with its undulating facade, colorful tiles, and imaginative design. Take a guided tour to fully appreciate the architectural brilliance and history behind this gem.
Tip: Consider getting the Barcelona Card for discounts and skip-the-line access to some attractions.
5:00 PM - La Rambla
Wander down the famous boulevard, La Rambla, where street performers, flower stalls, and lively atmosphere abound. Take a moment to enjoy some churros and chocolate at a local café, and don't miss the vibrant La Boqueria market for a sensory feast of fresh produce, seafood, and local treats.
Evening Elegance 🌙
7:00 PM - Gothic Quarter
As the sun sets, make your way to the Gothic Quarter, the heart of Barcelona's historic center. Explore its narrow cobblestone streets, medieval architecture, and charming squares. The Gothic Cathedral, with its stunning cloister, is a must-visit.
8:30 PM - Tapas Time
It's time for a quintessential Spanish experience – tapas! Head to a traditional tapas bar and savor an array of small dishes like patatas bravas, jamón ibérico, and grilled sardines. Pair them with a glass of local wine or a refreshing sangria.
Nighttime Enchantment 🌟
10:00 PM - Magic Fountain of Montjuïc
Wrap up your day with a visit to the Magic Fountain of Montjuïc, a mesmerizing display of light, music, and water. The fountain comes alive in the evenings, offering a captivating show that's perfect for winding down. Check the schedule for showtimes.
Late-Night Stroll 🌌
11:00 PM - Barceloneta Beach
End your 24-hour adventure with a relaxing walk along the Barceloneta Beach. Feel the sea breeze, listen to the waves, and take in the city's skyline illuminated at night. It's a tranquil way to bid farewell to this incredible city.
Barcelona, in just 24 hours, has shown you a taste of its beauty, culture, and history. While it's impossible to see it all in one day, this whirlwind tour will leave you with lasting memories and a longing to return for more. Whether you're a history buff, a foodie, or an architecture enthusiast, Barcelona has something for everyone. So, when are you planning your next adventure in this enchanting city? 🌆
Remember, Barcelona is waiting to welcome you back with open arms, ready to reveal even more of its treasures and secrets. Until then, keep exploring and never stop discovering! 🗺️✈️